ENJOY SINGLE-LEVEL LIVING AT BRUNSWICK FOREST
December 25, 2015
Brunswick Forest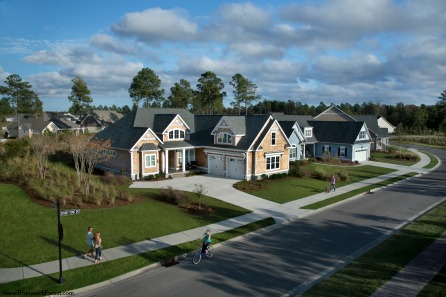 Brunswick Forest has a wide variety of homes to suit everyone's tastes. Our team of quality builders offer everything from low-maintenance town homes to spacious golf course patio homes. The varied home plans and styles have central elements in common to tie the community together—one of these elements being that most home plans in Brunswick Forest are single-level with an upstairs flex room.
FIRST FLOOR MASTER SUITES
Within each neighborhood in the community, there are dozens of home plans to choose from, and all of these include master suites that are located on the first floor. With homes like our Summerwind Villas, which are located in Shelmore, the plan calls for two master suites on the first floor of the home.
MEADOW PARK
Brunswick Forest's varied home styles ensure that there are no "cookie cutter" neighborhoods within the community. Each neighborhood offers its own distinct home styling like Meadow Park with its single-story coastal cottages that feature cozy front porches, metal roofs and plank siding all in a reasonably-sized floor plan that is perfect for anyone looking to downsize.
SHELMORE
The warm and inviting neo-traditional bungalows of Shelmore are a popular home offering within Brunswick Forest and feature both single-family and town homes. Both options have floor plans that feature first-floor master bedrooms.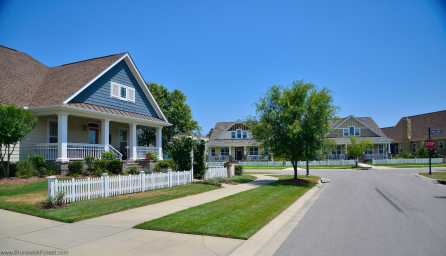 CAPE FEAR NATIONAL
Cape Fear National offers premier home sites on a Tim Cate-designed championship golf course with homes designed to fit your lifestyle. One-story home floor plan options are plentiful in this custom-home neighborhood.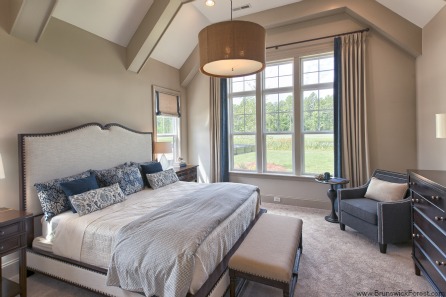 PARK LANDING
Enjoy a prime location with the community with the lovely homes in Park Landing. There are plenty of floor plans to choose from, all with first-floor master suites and open plan living.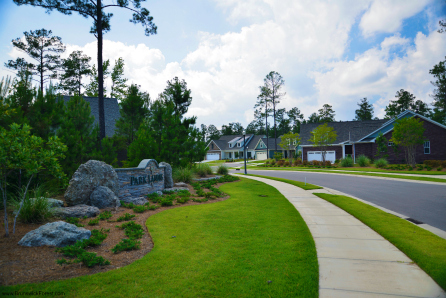 CYPRESS POINTE
Brunswick Forest's newest neighborhood, Cypress Pointe, has homes with plenty of curb appeal and Southern charm. These unique floor plans are designed with key elements of single-level living in mind to offer ease of of flow from space to space and a more relaxing pace of life.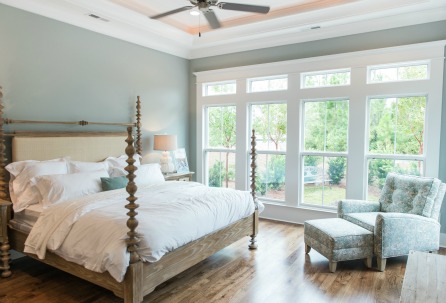 SEE FOR YOURSELF
Visit the community and see for yourself the varied options available for one-story living at Brunswick Forest.
888.371.2434
www.BrunswickForest.com