ENJOY OUTDOOR LIVING AT BRUNSWICK FOREST
July 5, 2014
Brunswick Forest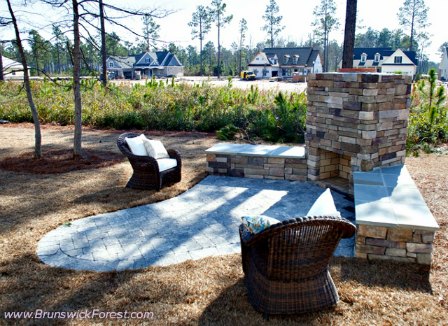 There is nothing quite like cooking and dining in the great outdoors and, these days, homeowners have plenty of options when deciding to build their dream outdoor kitchen.
At Brunswick Forest, you can design an outdoor kitchen or outdoor living area that will allow you take advantage of Southeastern North Carolina's mild climate year-round!
Outdoor Fireplaces
Choose from freestanding or outdoor fireplaces that are built in to your patio area so you can cozy up under the stars or settle in to your favorite chair while reading a book by the light of the fire.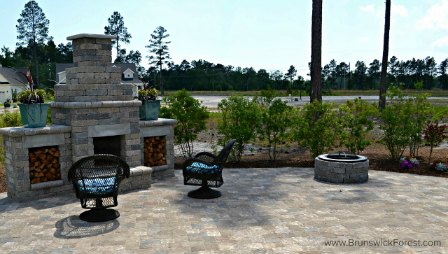 Outdoor Grills and Ranges
Outdoor grills and ranges are fast, convenient and perfect for those nights when it is just too gorgeous outside to be indoors. Cook up your favorite meal on an outdoor gas range or grill some burgers at your next party.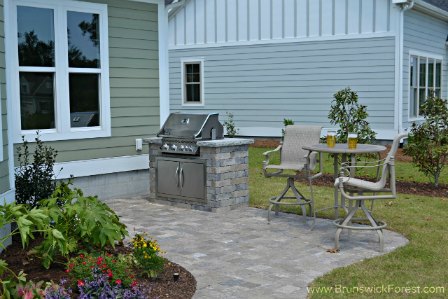 Outdoor Bars
No outdoor oasis is complete without an outdoor bar area for entertaining guests or just relaxing after a long day! Stock your favorite beverages in your mini-fridge and whip up a killer cocktail to be enjoyed alfresco with your guests.
888.371.2434
www.brunswickforest.com