ENJOY A FUN NEW SPIRITUAL EXPERIENCE!
July 16, 2017
Katie McAlick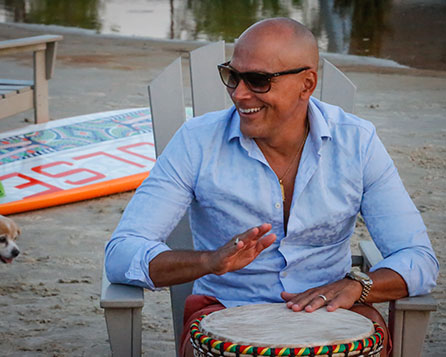 Brunswick Forest resident Marie Caron introduces us to her calming and spiritual Drum Circle event! An experience that takes place on each full moon, drum circles represent connecting to nature, those around you, and to your inner self.
Staying Spiritually Healthy
A member of the fitness community for over 20 years, Marie loves to stay fit and to connect with fellow Brunswick Forest residents through a myriad of activities. From yoga to paddle boarding, you can often find her at Hammock Lake enjoying the great outdoors! Be sure to join Marie along with other Brunswick Forest residents for dancing, bubble-blowing, and drumming at the next Drum Circle at Hammock Lake in the Shelmore neighborhood!
866-831-8382