Down, Set, Hike! Brunswick Forest Kicks Off with Tailgating
September 1, 2021
ISWebmaster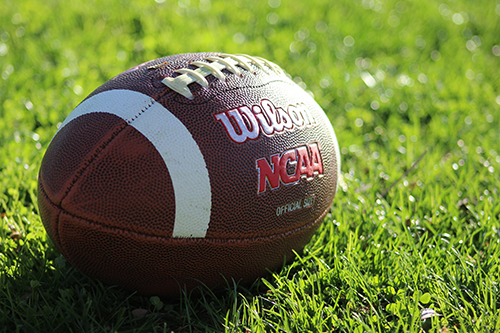 Kickoff time! There's one sport that's on just about everyone's mind this time of year: football! This game is about as American as it gets, and every year you can usually spot groups of football fans gathering around a bar or television set to catch the game and cheer for their teams. Brunswick Forest residents are no exception to all this hype, as we have plenty of American Football fans that live here. And what better way to share some friendly rivalries than holding a tailgating event at Annsdale Park?
Originating from soccer and rugby, what we Americans know as "Football" was first played competitively back in the late 1800s. Since that time, it has grown to be a national phenomenon that rakes in 15 billion dollars annually. People are attracted to the sport for its concepts of coordination, tactics, teamwork, and of course, pride in one's home state or city. Fans of the game get into supporting players, drafts, and the like, creating one high-energy sport that's become a symbol of this country around the world.
Watching a football game is always a good way to start kicking off the Autumn season. Sharing it with the entire neighborhood is a unique experience. That's why we enjoy holding an annual tailgating event here for all residents to enjoy. Neighbors and friends will gather at Annsdale Park on September 4th and will be held from 12:00 – 3:00 pm.
What should you expect as a Brunswick Forest resident during this event? As anyone who has tailgated here before will tell you, it will be a super fun time organized by The Fitness and Wellness Center where Annsdale becomes a superfan center. Each area of the park will be marked off like a football field, and each participant will be able to set up their tailgating tent complete with fan paraphernalia. Do you want to bring along your collection of limited edition bobbleheads? Please do so! Have an entire dedicated wardrobe that you like to wear for good luck? Show it off with pride! There's no such thing as "too much spirit" for this event.
Tents will line the entire perimeter of Annsdale Park, and each one will form a group representing their favorite team! Be sure to get hyped up and show your support, because a contest will be held to find which group of fans has the most spirit in Brunswick Forest! And what tailgate is complete without drinks and food to ring in the season? Bring your grills and coolers with you, because it's going to be an amazing time regardless of how much of a football fan you are.
Aside from the "most spirited" contest, there will be other activities as well, including:
A quarterback toss
Giant Jenga
Giant Connect Four
Beer Pong
Football trivia with DJ Don Jewell
Even if you don't have a tent, there's still going to be plenty of room for you to break out your lawn chair and join the fun. So, get ready to bring all your gear, because it promises to be a wonderful start to the month! We hope to see you there. Remember to RVSP for the NFL team spirit challenge by stopping by or calling the front desk at 833-497-1001.