DOCK YOUR BOAT AT NEARBY PORT CITY MARINA
May 31, 2015
Brunswick Forest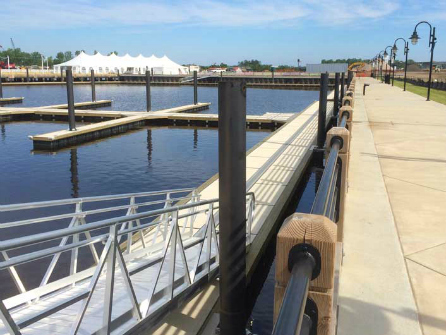 Brunswick Forest residents are just minutes away from the Port City Marina, which is located right in the heart of downtown Wilmington. This protected, deep water, full-service marina has more than 200 state-of-the-art floating concrete wet slips and a full complement of first-class amenities and services for boats and boaters of all types. Port City Marina is not only for small boaters, it is able to accommodate boats up to 250 feet, with a controlled depth of 10 feet within the basin and deeper draft slips along the Cape Fear River.
CONVENIENT LOCATION
When you dock your boat at the Port City Marina, you can enjoy a convenient location just minutes from Brunswick Forest and Wilmington International Airport and you are also right in the middle of all of the action of downtown Wilmington.
SHOPPING AND DINING
Port City Marina is within walking distance to all of downtown Wilmington's shops and restaurants and will feature two brand new restaurants which, when built, will offer sweeping views of the marina and the Cape Fear River. Enjoy American gastro-pub style cuisine at Blackfin Ameripub, and authentic Mexican cuisine at Viva Mexican Cantina.
EVENT PIER AND PIER 33
Port City Marina's event pier will have a bandshell that will be used for waterfront concerts and other events. The marina's Pier 33 is owned by a private developer and will feature 300 upscale apartment units with retail space on the ground floor.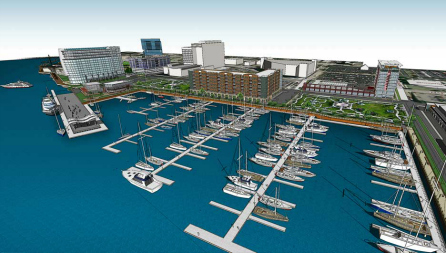 888.371.2434
www.BrunswickForest.com