DISCOVER MIDTOWN WILMINGTON, NC
June 25, 2013
Brunswick Forest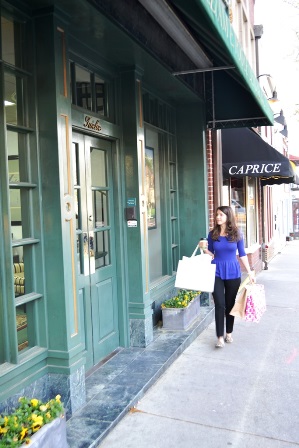 SO MUCH TO DISCOVER IN MIDTOWN WILMINGTON, NC
Wilmington is mostly known for the Historic downtown district and Wrightsville Beach; however Midtown Wilmington has all the stops and more! In midtown Wilmington, you'll find excellent dining, shopping and the beautiful campus of UNCW.
MIDTOWN EATS
Midtown Wilmington has a wide variety of dining options that are sure to make your taste buds dance all night! Bite into the "Best Burger" in Midtown Wilmington, NC at P.T.'s Olde Fashioned Grille, which consistently wins acclamations from Encore Magazine. Km38 Baja Grill will spice up your night with delicious Baja style eats, a casual dining atmosphere and great margaritas! Root for your favorite team at Carolina Ale House where you can find a wide variety of beer choices, sports games, great food and fun! Flavorful fine dining is easily attainable in Midtown Wilmington at Nicola's Italian Restaurant where delicious garlicky aromas fill the air of this Italian favorite!
SHOPPING
Shopping hits a high note in Midtown Wilmington, offering everything from an outdoor store, department stores, shoe boutiques, home furnishing stores and more! Independence Mall is a great place to shop featuring four department stores and over 100 specialty retail shops. The Hanover Center located across from Independence Mall has a wide variety of shopping choices making finding that special piece a cinch!
HIGHER EDUCATION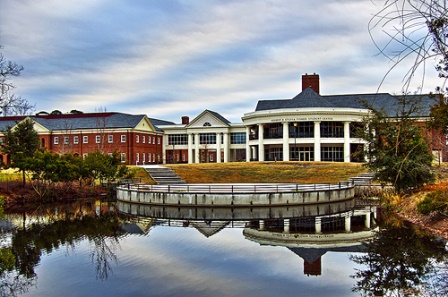 U.S. News & World Report names University of North Carolina Wilmington, one of the five best public master's University in the South in 2013. This beautiful university located in the heart of Midtown Wilmington, NC is one of the most attractive campuses in the South. UNC-Wilmington has a great athletic program as well as an impressive educational track record, even offering classes to adults 50 and older at the Osher Lifelong Learning Institute! Don't miss out on the fun Seahawk atmosphere at one of the college's baseball or basketball games throughout the year.
For more information, please call 888.371.2434.
www.BrunswickForest.com