DISCOVER HISTORIC CHURCHES IN WILMINGTON, NC
December 2, 2016
Katie McAlick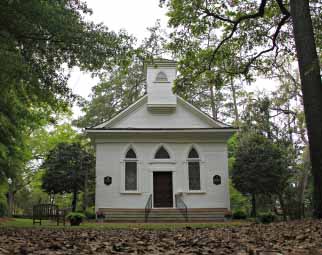 Downtown Wilmington is known for its historic centers and monuments, and some of those landmarks are 18th and 19th century churches. Travel downtown and back in time, walk into these exquisite sites and explore in-depth the history behind these sanctuaries.
PRISTINELY PRESERVED CHURCHES
Among some of these are two historic Catholic Churches, both established in the early to mid-1800s. The Basilica Shrine of Saint Mary has been a prominent fixture in the downtown area, with its elaborate Gothic architecture and sense of community among its parish. The Saint Thomas Preservation Hall is a beautifully restored church where you can plan parties and major events within its gorgeous halls. Plus, it is right in the center of the downtown area, alongside restaurants and plenty of entertainment!
TAKE A STEP BACK IN TIME
One of the oldest parishes, Saint James Parish, was established prior to the American Revolution and was even seized by Lord Cornwallis of the British army during the war. As the years continued, a number of additions have been added to this Episcopalian Parish, including the Lebanon Chapel.
Make time to discover the rich history that surrounds the churches of Downtown Wilmington, only six miles from beautiful Brunswick Forest.
888.371.2434