DISCOVER BRUNSWICK COUNTY'S GREEN SWAMP PRESERVE
June 7, 2015
Brunswick Forest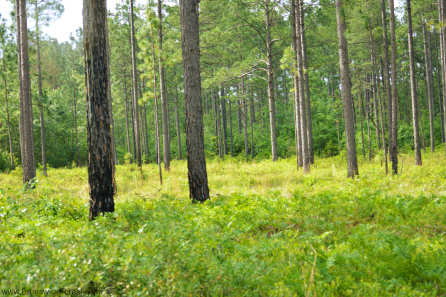 When you relocate to Brunswick Forest, you can enjoy taking time to explore all of the beautiful, natural features that the Southeast has to offer. One of these unique natural landscapes is Brunswick County's Green Swamp Preserve, which is located just a few miles from Brunswick Forest near Supply, North Carolina.
The Green Swamp Preserve contains some of the area's most dramatic and picturesque landscapes. This "swamp" is mostly composed of sweeping longleaf pine savannas filled with various varieties of ferns, Venus flytraps, pitcher plants and wild orchids. There are some waterways and pocosin bogs which are a natural phenomenon that is unique to the Southeast.
The Green Swamp Preserve benefits from scheduled controlled burns performed by the local forest service. These controlled burns help the Longleaf pine cones burst and release their seeds. It also helps to clear the ground so that the seeds can receive sunlight in order to germinate. The preserve's insectivorous plants like the pitcher plants and sundews have evolved to have deep roots that are protected from surface forest fires.
The entire preserve encompasses more than 17,000 acres with a 5.5 mile hiking trail for visitors to use. Head out to the Green Swamp Preserve this summer and try to catch a glimpse of some of the preserve's endangered plant and animal species like the Venus flytrap and the red cockaded woodpecker.
888.371.2434
www.BrunswickForest.com