DINING OUT IN LELAND
October 25, 2014
Brunswick Forest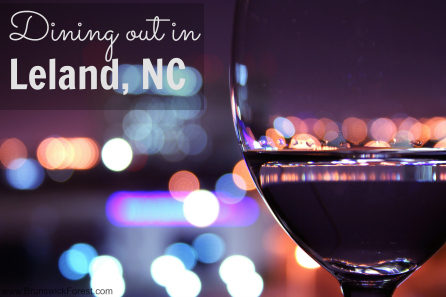 Leland, North Carolina is a vibrant town with a large variety of restaurants to serve its growing number of residents. Whether you like Mexican cuisine, Italian or Thai food, there is a restaurant in Leland to serve you!
GUSTO GRILL
Head to Gusto Grill for Turkish cuisine served in a casual, relaxed atmosphere. Try their pita boats, kabobs, or simply unwind with a cold beverage at the end of the day. The restaurant has a bar and serves a variety microbrews as well as a diverse selection of wines.
TALAY THAI AND SUSHI
Talay Thai and Sushi is one of the area's best Asian fusion restaurants. Their diverse menu offers everything from sushi to curry to hibachi grill items. For diners with dietary restrictions, there are plenty of vegetarian and gluten-free options as well.
PIZZETTAS
Serving traditional Italian food and New York style pizza, Pizzettas in The Villages at Brunswick Forest is a local gem and a favorite hangout spot of Brunswick Forest residents. Try their pizzas, Stromboli, garlic knots or many different pasta dishes.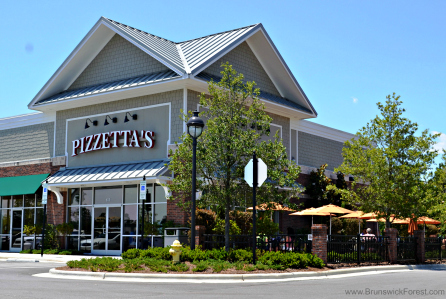 SAN FELIPE
Located in the Wal-mart shopping complex, San Felipe serves up standard Mexican cuisine like tacos, fajitas and epanadas as well as traditional dishes like the corn flautas. San Felipe also has a full bar and offers specialty margaritas and other cocktails.
THE FOREST AT CAPE FEAR NATIONAL
There is no need to even leave the neighborhood to dine out in style! Cape Fear National's restaurant, The Forest serves breakfast, lunch and dinner and offers gourmet creations from Chef Randall in a casual dining atmosphere.
EDDIE ROMANELLIS
This neighborhood Italian restaurant offers scratch-made fare seven days and week and plenty of great specials like $6 specialty pizzas on Mondays and half-price bottles of wine all day on Tuesdays. Try their great to-go menu for nights when you are short of time and need dinner fast.
888.371.2434
www.BrunswickForest.com