DANCE YOUR WAY THROUGH WILMINGTON
December 1, 2016
Katie McAlick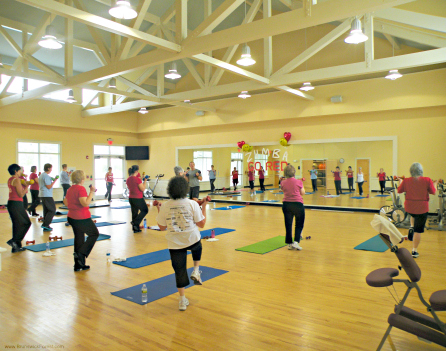 One of the greatest ways to have loads of fun while staying in shape is by hitting the dance floor! Whether you're a beginner or a seasoned pro, there are plenty of dance studios in and around Wilmington to get you movin' and groovin'.
HITTING THE LOCAL STUDIOS
Babs McDance Social Dance Club and Ballroom offers classes for every skill level.  From Hip-Hop to the Foxtrot this dance studio offers it all. You can participate in a group class if you're just starting out or schedule a private lesson if you're looking to take your moves to the next level. When you're finished at Babs, check out Ballroom DanceSport. Here you can take a lesson in Tango, Salsa or the Carolina Shag all taught by award-winning professionals!
Looking for a great show? Catch a performance, or even be in one with The Dance Cooperative! From classes to stellar shows, show your appreciation for the dance community in the local Wilmington area by getting involved at The Dance Cooperative.
DANCE CLASSES IN BRUNSWICK FOREST
Boogie a little closer to home and take a dance class at the Brunswick Forest Fitness and Wellness Center! From Line Dancing to Zumba, there's a class waiting for you. Check out the Fitness and Wellness Center monthly class schedule or give them a call at 910-342-2215 to see what 's shaking!
888.371.2434