Cucalorus is just around the corner!
October 26, 2017
Beth Burgee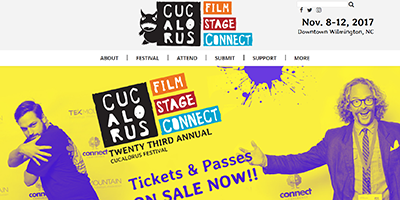 A special time of year is approaching…and it's not the holidays!!  It's time for the 23rd Annual Cucalorus Film Festival!!
Though Cucalorus might not be one of the biggest film festivals in the world, it has gained notoriety by being dubbed "one of the coolest film festivals in the world" by MovieMaker Magazine and it lands in our backyard of Wilmington, NC – November 8th-12th.
With over 300 films to see, be the first in line to secure your festival pass for only $200 which includes all screenings and events associated with Cucalorus.  Plus, access to the Filmmakers Lounge, Dance-a-lorus, Visual/Sound/Walls, the Wellness Lounge, Jengo's Backyard, the Oyster Party, and all social spaces.  It's the fast-pass to cul-city!  Only want to see a few films, that's cul too…check out the other passes available or single film tickets here.
However, you make it to Cucalorus…just make sure you do!  It's worth the exploration!
www.brunswickforest.com
888.371.2434