Convenience is Closer Than You Think: The Villages Makes Living at Brunswick Forest a Cinch
August 23, 2019
ISWebmaster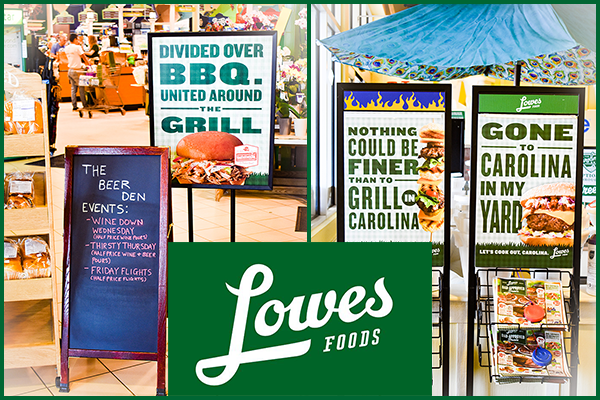 At the Villages, you can take advantage of one of the best grocery stores in the local area. Picture this; you find yourself running low on bread and milk, but instead of sitting in daytime traffic, you have all the groceries you need right in the vicinity of your own neighborhood. Lowe's Foods located at The Villages is stocked to the brim with farm fresh goodness. Meat, dairy, vegetables and fruits, Lowe's Foods specializes in providing you with local products that are good for you. A pharmacy is on hand inside the store, providing you with all the medication or supplements you may need to keep on living an active lifestyle. Grocers are there to help you when you need it most, guiding you in the right direction for a pain-free shopping experience. For those looking to add a little something extra to their shopping routine, there's plenty to be had in terms of beer and wine. The beer den at Lowes Foods offers a wide selection of beers from all over the world, including many local craft brews from North Carolina. Fresh brews on tap include Aloha Sculpin from Ballast Point Brewing, Moo-Hoo Chocolate Milk Stout from Terrapin Brewing, Highland Brewing Slow Crush, Gizmo Brew Works Queen Bee Imperial Honey Wheat and more! You can choose to relax from shopping by having a pint poured right in front of you, or even choose to sip while you shop. Fine wine selections include 19 Crimes Red Wine, Barefoot Pinot Grigio, Dupin Scuppernong Blush, Rionda Prosecco and much more.
Stocking up on living essentials is easy as pie, because nothing is ever out of reach in The Villages at Brunswick Forest. The Villages is also easily accessible for residents by way of the miles of walking and biking paths throughout the community! With the year-round mild weather and several miles of walking and biking trails, residents at Brunswick Forest can easily engage in an active lifestyle while getting all their essential shopping needs completed. For those looking to drive and get their errands done, you will certainly appreciate the wide, easy roads that lead right to The Villages. You can get items crossed off your list and make it back home within minutes. This allows Brunswick Forest residents to get back to the activities that really matter to them.
Having quick access to all your essentials in one place is a rare commodity that not every active adult community has access to. Combined with the proximity to downtown Wilmington and the town of Leland, Brunswick Forest takes the concept of "easy living" and makes it even easier!