COASTAL NORTH CAROLINA ADVENTURES | LIGHTHOUSE EDITION
February 20, 2014
Brunswick Forest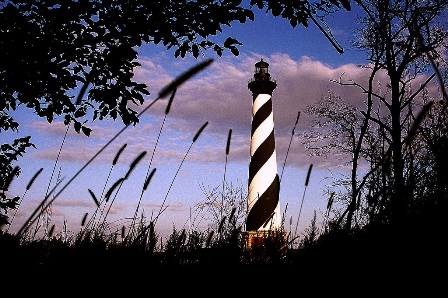 With Brunswick Forest's ideal location along the North Carolina coast, experiencing everything that southeastern NC has to offer is possible! Take a coastal adventure and explore the beautiful and historically preserved lighthouses of North Carolina. Enjoy breathtaking views from North Carolina's seven lighthouses that line our sandy shores!
Currituck Beach Light– Only 214 steps to the top of this gorgeously built brick lighthouse located in the northern Outer Banks area of Corolla. Take in the sights atop this lighthouse and view the Atlantic Ocean, Currituck Sound and the Currituck Outer Banks!
Bodie Island Lighthouse– Just a hop, skip and jump from the Currituck lighthouse, Bodie is located in the town of Nags Head. With a light beam that shines 19 miles offshore, Bodie Island Lighthouse is another beacon that shines bright in coastal NC!
Cape Hatteras Lighthouse– One of the most well-known lighthouses on the coast and the nation's tallest, Cape Hatteras boasts an interesting history protecting an area of shoreline better known as the "Graveyard of the Atlantic." Completed in December 1870, Cape Hatteras has beams that reach 20 miles away and was also moved due to coastal erosion about a half mile away in 1999.
888.371.2434
www.BrunswickForest.com