CELEBRATE SPRING WITH COOL TREATS FROM LOCAL SHOPS
April 10, 2016
Brunswick Forest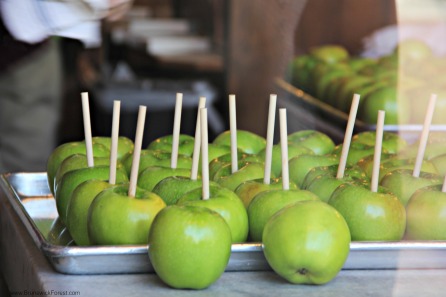 Brunswick Forest residents enjoy a prime location, minutes to area beaches and downtown Wilmington as well as convenient access to shopping, dining and medical services. Located in Southeastern North Carolina where the mild, coastal climate allows for year-round outdoor activity, the area around Brunswick Forest is also full of great ice cream shops where residents can enjoy sweet treats any month of the year!
KILWIN'S WILMINGTON
Kilwin's in downtown Wilmington is a long-standing favorite for locals and tourists alike! The charming, old-fashioned store is not just an ice cream shop, guests can also purchase confections, Mackinac Island fudge, chocolates, brittles, caramel apples and more. A trip to Kilwin's is a must on your next visit to Brunswick Forest as part of our Coastal Discovery Package.
MR. FROSTY'S SUBS AND ICE CREAM
Just a short drive from Brunswick Forest in Leland is Mr. Frosty's Subs and Ice Cream where you can find casual bites as well as their famous ice cream, milkshakes and banana splits. Mr. Frosty's is located just minutes from the Town of Leland's recently-revamped Municipal Park where there are plenty of benches for you to sit and enjoy your sweet treat.
BOOMBALATTI'S
Head to Wilmington's premier shopping and dining destination, The Forum, to sample gourmet ice cream from a locally-owned company. Boombalatti's is a family-owned and operated business that serves homemade ice cream made with dairy from grass-fed North Carolina cows. The shop features 26 flavors with seasonal and holiday-themed flavors in rotation—all of which are free of artificial colors and flavorings.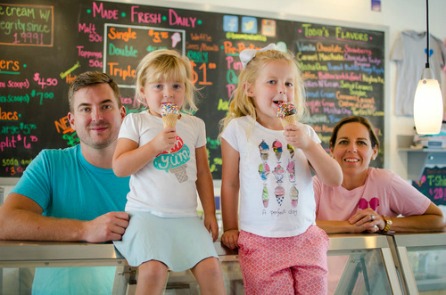 FUZZY PEACH LELAND
The Fuzzy Peach in Leland serves up delicious frozen yogurt with a variety of toppings. Enjoy seasonal flavors as well as old favorites and standbys at this fun local eatery. Some flavor samplings include: vanilla, chocolate, strawberry lemonade sorbet, marshmallow, orange creamsicle, German chocolate cake, pistachio and red velvet. Fuzzy Peach is a favorite for kids of all ages so make sure to bring the whole family with you next time they are visiting Brunswick Forest!
888.371.2434
www.BrunswickForest.com