CAT CARE IN BRUNSWICK FOREST
June 14, 2017
Beth Burgee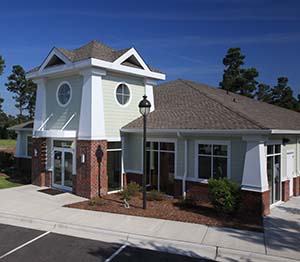 Not only is Brunswick Forest dog-friendly, cat-lovers will find it feline-friendly as well!  The Brunswick Forest Veterinary Hospital located in The Villages at Brunswick Forest welcomes cats, dogs and even birds alike.  Dr. Z and his team welcome visits from your family, so make plans to come check out the state-of-the-art facility.  If your cat should need a place to stay while you are out of town, the Brunswick Forest Veterinary Hospital's staff is well-equipped for over-night guests!
Also located in The Villages at Brunswick Forest, you will find Family Dog Naturals…and this place is not just for the dogs!!  You will find that the owners, Dave and Betsy Head, have just what your feline friends desire from organic food to treats and the best cat toys around!
So make room dogs of Brunswick Forest, the cats are moving in!!
888.371.2434