Cape Fear Player Card
February 1, 2016
Brunswick Forest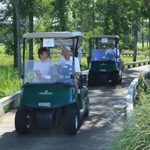 If you plan on playing Cape Fear National at least 5 times during 2016, then this card is a true no-brainer!  Introducing the 2016 Cape Fear Player Card…the more you play the more you save!
Purchase The 2016 CF Player Card
Brunswick Forest Resident Price: $169/card
BF Resident Card Price with ProV1 upgrade: $189/card
Click on the link above for a full list of benefits & to purchase your card. Please be sure to click on the appropriate link (4 to choose from) based on your residency and whether or not you'd like to upgrade to ProV1s.