Builder Spotlight: What's New With Logan Homes?
January 5, 2019
ISWebmaster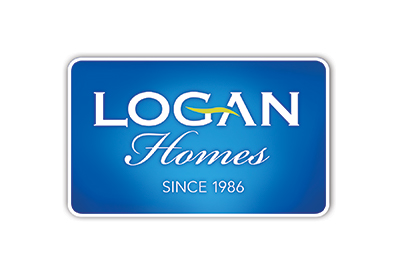 Brunswick Forest knows that a sense of home is one of the most important things to anyone looking for a place to belong.  Home is where memories are made, where family comes together, where you can fulfill that sense of truly living life to its fullest and not just existing.  When it comes to creating those sorts of places, Logan Homes knows how to deliver some of the absolute best in the industry.  That's why Brunswick Forest is proud to have them as one of our premier builders, creating homes that are not just innovative in design but aesthetically pleasing as well.  Homeowners describe working with Logan as a very pleasant experience.  From start to finish in the building process, there are very few builders who will deeply involve themselves with giving you a great experience like Logan does.  Today's spotlight focuses on Logan Homes, their new home plans, and elevations they have recently released, just in time for the New Year!
As developers as well, Logan Homes is well-regarded nationwide with their combination of making move-in-ready homes with peerless innovation. Their homes are a treat to experience for any aspiring Brunswick Forest resident! With over 80 floor-plans across over a dozen of their home collections, Logan provides aspiring homeowners a variety of modern floor plans to choose from and personalize. Most recently their Seaside Collection has been making waves throughout the community, and with their massive Southern charm and generous living spaces, it's easy to see why!  This collection offers 1,869-2,600 sq. ft one story homes that are inspired by Logan's Lake Collection, and feature tons of storage, as well as casual atmosphere dining areas.  Be it the space outside or inside, homes in the Seaside Collection provide so much value and daily usability, and a perfect balance of comfort and quality.
The homes that Logan already provides in the Seaside Collection are spectacular as is, but what if you're looking for a little more rustic feel than usual?  Something that invokes the days of yore, with a country feel and a time where life was simpler.  That's why Logan Homes has created their latest blend of old and new with their Farmhouse Elevations and has added them as an option to the already infectious charm of the Seaside Collection.  The unique aspect of being a personalized, plan-style builder, is that Logan Homes can transform the look of any existing Seaside home by giving it that farmhouse finish, meaning that, so long as you have the vision, Logan can help to bring it to life in the home you're looking for!  Hearty vertical boards and external wood finishes grace these incredible living spaces, while keeping the finish of modern homebuilding intact.  It's the perfect blend of aesthetic that will make any resident say, "there's no place like home."
You don't have to travel down to Florida for premiere resort-style living, either!  In Brunswick Forest, Logan Homes has already ensured that you will be living in your own slice of paradise right here in the Leland area!  They have just the neighborhood for you!  Banyan Bay is a Logan Homes exclusive community which blends an unmistakable Floridian style look with up to date standards both inside and out.  Lavish landscaping, screened in lanais, fire-pits for evening levity, and options to include a swimming pool in the backyard come standard with these homes.  New additions are constantly being built here in Banyan Bay right now! If resort-style accommodation is what you've determined is missing from your life, now is your chance to jump on it!  Exclusivity by Logan Homes in this neighborhood ensures that the living experience in Banyan Bay is one of lasting quality, low-maintenance, and unmatched luxuries.
Staggering options and a thorough dedication to you and your vision are what make working with Logan Homes a unique experience. With so many choices in these incredible building areas, it's easy to see why so many potential residents trust their sense of home with Logan Homes.  Will you be next?