Bucks 4 Bikes: Giving Back at Brunswick Forest
November 4, 2019
ISWebmaster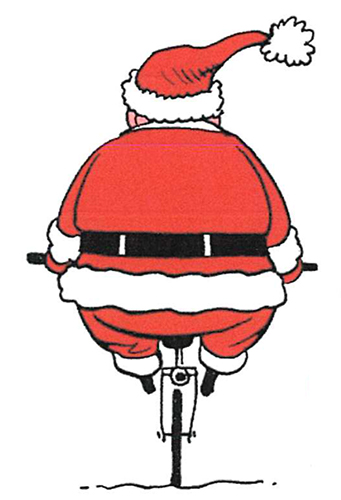 November is that special time of the year where we can look back and reflect on how thankful we are. You can be thankful for many things in life; family, friends, neighbors, a good home and having a safe place to live are all part of the usual repertoire. It's always wise to be mindful however, of the age-old question: "what are you doing to help others?" It's important to think about how you're able to give back to your local community. If you're looking to give back this holiday season, Brunswick Forest has the perfect solution!
As a master-planned community that values family, Brunswick Forest does its part every year to support local charities across the Wilmington and Leland areas. One of the ways we give back, by supporting Brunswick Family Assistance. This Brunswick County based charity focuses on giving back to local kids who are in need, especially during the holiday season. One of the most pleasurable things in life is to see a child overjoyed to see a special gift under their Christmas tree. But, what about those who just don't get to experience that feeling? You can give Santa Clause a helping hand this year by making a child's dream come true. The Brunswick County Association of Realtors and Brunswick Forest need your help in donating bikes, wagons and tricycles in order to give these children a very special Christmas!
How can you help? All you must do is make a tax-deductible donation to Brunswick Family Assistance with the word "bikes" written in the memo line! Each bike that will be purchased for these children will cost $75, but any donation is appreciated. Donations can be easily dropped off in the containers located at 1255 Lillibridge Dr. or 5018 Killogren Way in Brunswick Forest! You can also mail your donations in by check to "Bucks 4 Bikes" at 3445 Members Club Blvd. Southport, NC 28461.
For years, Brunswick Forest has led the charge in this amazing effort by providing gifts to children in need. Just last year, Brunswick Forest was able to raise enough donations to purchase thirteen bikes! When it comes to giving back, both residents and the sales team get deeply involved with this program! Brunswick Forest resident Joe Calla has also put forth a tremendous effort to make Christmas a little brighter for many kids. The drive will be running all month until November 30th, so if you're looking to donate there's no time like the present. Community and family are all about watching out for one another, and there's no better example than the generous hearts at Brunswick Forest. So, get your donation handy and make a child's holiday miracle come true this year!