Brunswick Forest Wishes You a Happy Easter
April 10, 2020
ISWebmaster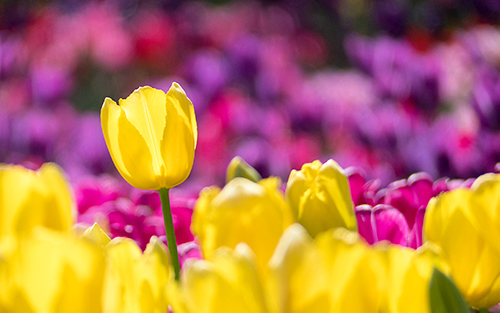 Easter is a special time of year for more than just religious reasons. While the majority of the faithful reflect on the spiritual aspect of resurrection, Easter can also mean a lot of fun for decorators and merry makers. Regardless of how you choose to spend your Easter, the team at Brunswick Forest wishes you peace and happiness!
While Easter might look just a little bit different this year, here are a few simple ways you can still enjoy the holiday:
Participate in online church services
Remember small businesses and online outlets when filling Easter baskets
Take advantage of restaurants providing family style meals to take out or delivery, making it easy to set up an Easter dinner without worry
Appreciating spring weather with everything in bloom such as dog woods, lilies, and azaleas
This is also a good time to use programs such as Zoom, Facetime or Skype to connect with family members who may not be able to visit for the holiday. They help you to bridge the gap and feel closer together.
Easter is most well-known for Christians and Catholics for being the resurrection of Christ after being crucified on Good Friday. Easter Sunday builds up for a period known as Lent, where each person is expected to sacrifice something important to them, be it a favorite food, drink or even a behavior. Most traditionally, Lent is known as a period of fasting. Passover is also an important holiday that has been taking place since the 8th of this week and will last all the way through April 18th. Passover is also a moment of feasting and remembrance of the Jewish exodus from Egypt. The concept of Easter is that no matter what mistakes are made in life, all is forgiven in the end. Easter is celebrated in many ways around the world, including attending mass and holding a great feast. Even the Easter bunny is thought to be a traditional symbol of fertility, that is closely associated with the holiday as well. While in modern times one might think of chocolate bunnies and eggs as being a tasty treat to partake in, they are sacred. Easter Egg hunts, while fun for younger children, have religious significance behind them; the egg is considered the seed of life in many Christian societies, and even Romans believed that the egg was the original source for all life.
Between all the sweet treats and commercial trade, Easter has become a source of joy for people of many different traditions. Whether you're observing religion, or see it as another day of relaxation in coastal paradise, Brunswick Forest wishes your Easter to be a good one.