BRUNSWICK FOREST TOWN HOMES OFFER LOW MAINTENANCE LIVING
September 20, 2015
Brunswick Forest
When you opt to purchase one of Brunswick Forest's stylish town homes, you get to enjoy low-maintenance living! Our townhomes are the perfect option for people who would like the comfort and space of a single family home, but do not want to deal with all of the outdoor upkeep that comes with homeownership.
LANDSCAPING
All of your outside landscaping is taken care of when you are a town home resident in Brunswick Forest. Mowing, lawn treatment, weeding and trimming is included as part of your monthly Home Owners' Association dues.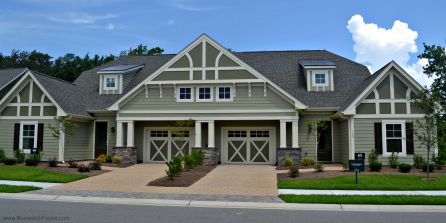 HOME OWNERS INSURANCE
There is no need to factor in the extra cost of building hazard home owners' insurance when buying a town home at Brunswick Forest, because the cost is also included in your monthly HOA dues! At Brunswick Forest, we want to make town home living simple and easy and having your home owners' insurance included is one less thing for you to worry about.
EXTERIOR MAINTENANCE
Brunswick Forest's homes and town homes are built by our team of quality builders with the aim for as little upkeep as possible as the home ages. Some exterior maintenance is always required with any home, however, so Brunswick Forest has included this maintenance with all town homes to help make things simple and easy for our town home residents.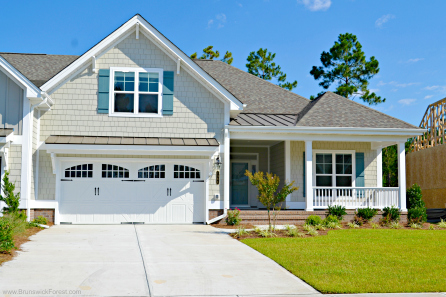 888.371.2434
www.BrunswickForest.com