Brunswick Forest – Top 50 Master-Planned Communities in the U.S.
June 14, 2019
ISWebmaster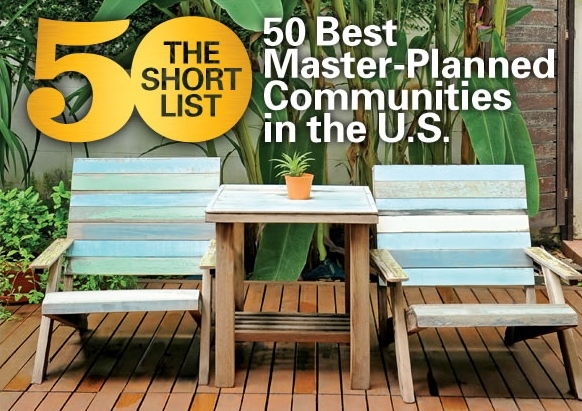 Retirement planning is an important step in life. Determining where and how you are going to spend the rest of your life requires thought and self-reflection. You want to make sure the place you choose to settle down in, is one that gives you plenty of control and adaptability in your lifestyle choices. Gratefully and humbly, Brunswick Forest has once again achieved placement in the top 50 retirement communities list for 2019!
Where to Retire Magazine, creators of "The Short List: 50 Best Master-Planned Communities in the United States," focuses on highlighting only the best communities available to aspiring homeowners. These communities are not only valued for their options, but their home features and living environments as well. Brunswick Forest is one of only eight master-planned communities in North Carolina to be recognized in this year's top 50 list!
Brunswick Forest has a ton of choices for you to stay active and provides a variety of housing options for all tastes. Thirteen quality builders offer a variety of floorplan styles at Brunswick Forest, ensuring that your dream home will be one that's truly special. The allure of Brunswick Forest comes from its prime location in Brunswick County, set not far from the Cape Fear River, downtown Wilmington and several amazing beaches. Brunswick Forest has been known for its consistency in excellence when it comes to providing residents with the ideal living environment. Towering trees, vast green areas, and multiple water features make Brunswick Forest an oasis of fine living. Everything in Brunswick Forest is set up with convenience and accessibility in mind. Residents can easily access The Villages shopping center, four big parks, and other community commons areas. The 100-plus miles worth of biking and walking trails that interconnect all these spaces together make the journey that much nicer.
The Villages provide plenty of shops, restaurants and well-equipped medical facilities, so residents never have to leave the community. Unwinding after a long day is easy at Brunswick Forest. Residents can head to Hammock Lake for some paddle boarding or launch their Kayak into Town Creek, and spend their time viewing local wildlife. Residents can cool off in our three wonderful pool areas or complement their active lifestyles at our fully staffed Fitness and Wellness Center. For the avid golfer, Cape Fear National in Brunswick Forest offers some of the best championship golf right in your backyard. Best of all, the generally mild climate in Southeastern North Carolina allows for Brunswick Forest residents to regularly enjoy all these features.
One of the qualities that makes Brunswick Forest truly stand out, is the sense of community. There's also over 50 resident-sponsored activities and clubs, summer concerts, movie nights, and clubhouse events at the Cape Fear National Golf Course for residents to take part in. These activities naturally bring neighbors together and encourage strangers to quickly become friends and family.
Here's what some of our residents have to say about what Brunswick Forest means to them! Cathie Carpenter from Timonium, MD, states, "We never thought our calendar would be so full when we retired!" Along with her husband Kevin, Cathie was attracted to Brunswick Forest for its energetic lifestyle and proximity to the Atlantic Ocean. They also enjoy being a part of the pickleball club. "We're constantly on the go, and you never have to worry about counting your steps, because you're moving all the time," Kevin explains.
With over 2,200 homes built of the 5,000 planned, Brunswick Forest has room for more potential residents in the future! Between rich amenities and a perfect Coastal By Nature® location, Brunswick Forest is the perfect place to retire.