Brunswick Forest School Supply Drive – It's Donation Day!
November 27, 2017
Beth Burgee
Brunswick Forest started out the week by dropping off donations for the Town Creek Elementary School Supply Drive. The Welcome Center served as the drop off location for all donations throughout the month of November. Items donated included pencils, folders, notebooks, clothing and shoes.
Today's donation contributes to Brunswick Forest's initiative to helping local schools within our community. This marks our second school supply drive of 2017 and as we move into the new year, we intend to continue this initiative as part of Brunswick Forest's annual giving program.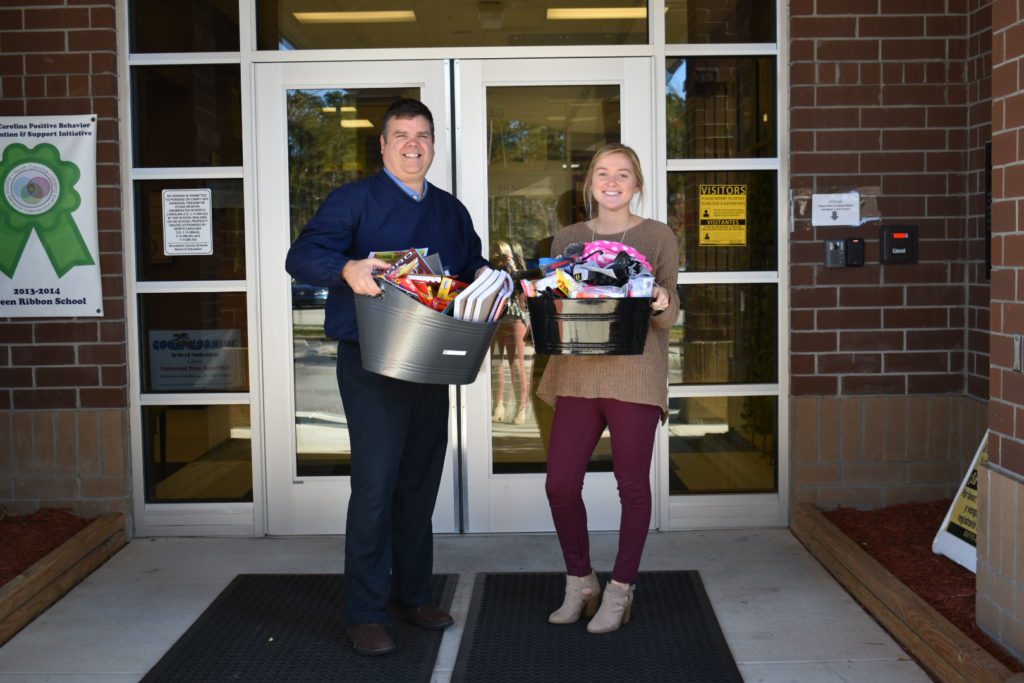 Pictured above: Brett Russell and Linsay Edwards
www.brunswickforest.com
888.371.2434