Brunswick Forest Residents- The Bridgers
June 17, 2019
ISWebmaster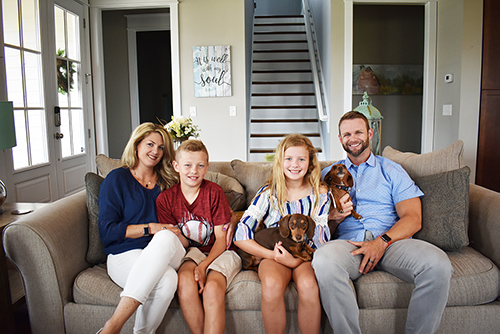 Brunswick Forest has everything you could want in a master-planned community. It has a prime location, nestled between downtown Wilmington, Leland and a host of beaches. Our residents are our biggest advocates, and all have unique reasons pertaining to why they love Brunswick Forest! Being that he grew up only minutes away from our community, resident Timothy Bridgers couldn't help but admire the lure of Brunswick Forest's amenities and quality of living.
Tim has been a long-time resident of Brunswick County. He's a Carolina native with years of his life spent close to the coast. The area around Brunswick Forest has always been dear to him. "I originally went to college at the University of North Carolina at Wilmington before I transferred to the University of North Carolina at Charlotte," Tim says. After moving back to the Southeast, Tim began his work in personal training. He was involved in personal training for eleven years before moving on to his current profession at Live Oak Bank. "Moving to Brunswick Forest just seemed like a natural choice for me, and there's plenty that I love about the community," Tim continues.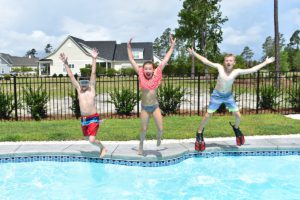 Foremost, one of the aspects of Brunswick Forest that Tim loves, is the large variety of amenities. Tim goes on to say, "You can't beat the two full-service pool areas. I love staying active and fancy myself an outdoorsman. Brunswick Forest provides plenty of nature to enjoy and a lot of ways to enjoy it, such as all the walking trails they provide you with. It's perfect for someone active like me!" Tim is an avid golfer and loves the convenience of having championship golf right in his backyard. "Let me tell you this much, I've golfed all over the country. Cape Fear National is still one of the nicest courses I've ever played at. Sometimes there is a lot of activity where I go, and Cape Fear National provides a great place to get away from those hectic areas," Tim states.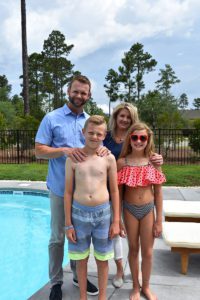 Location also plays a huge a part of why Tim loves living at Brunswick Forest. He tells us he often gets to work before many of his peers, and the way Brunswick Forest is situated in the middle of everything really helps with the commute. Tim and his family also love going to the beach, especially areas like Ocean Isle beach. Brunswick Forest offers a short commute to many seashores in the local area. Tim also gets to live in a fantastic community and still have the added benefit of being close to his parents, who live nearby. "Brunswick Forest is just central to everything I need; it makes everything really convenient for me," says Tim. Tim then goes on to say, "The great thing about Brunswick Forest is that, as the Leland area grows larger, the community will become even more of a central point; Heightening the already superb level of convenience that Brunswick Forest has."
Tim also shares how the overall quality of living at Brunswick Forest is something he loves. "Brunswick Forest has everything I love within arm's reach. It cultivates its own unique identity, and the sheer quality of the homes that are offered here is a cut above anything else," Tim elaborates. Most importantly of all, Tim comments on how Brunswick Forest is a very safe community to live in. He is a family man and declares Brunswick Forest a great place to raise a family. "I usually travel out of town a lot, but Brunswick Forest has never once made me feel like my children (and photobombing nephew!) were not kept safe while I'm gone. We never really get any out of the ordinary activity here and knowing that just makes life a whole lot easier."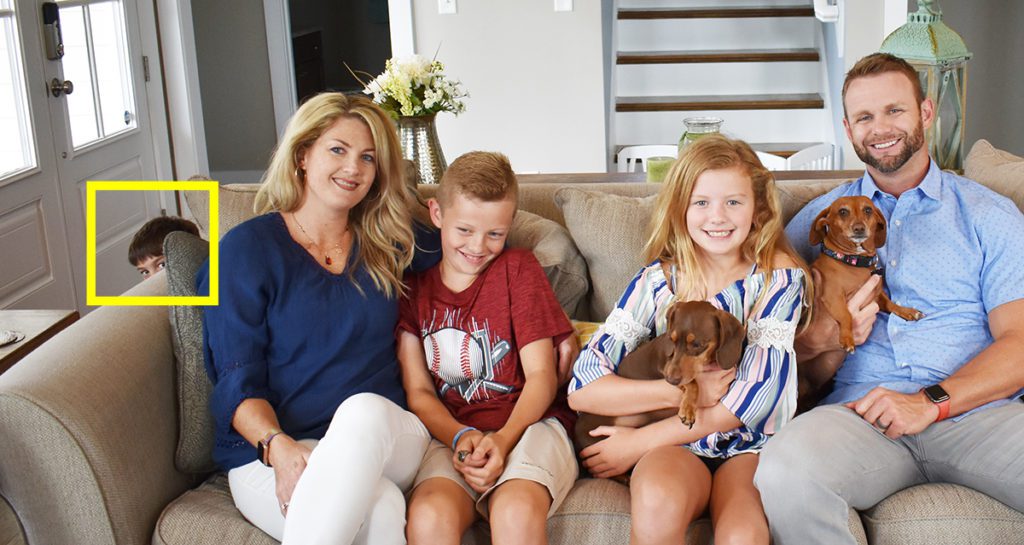 Location, amenities, quality of life, championship golf and a safe community; These are Tim's reasons as to why the Brunswick Forest lifestyle is ideal. Tim is only one out of thousands of residents who have benefited from moving to Brunswick Forest, and each resident has their own unique story. What will your story be when you move to Brunswick Forest?