BRUNSWICK FOREST REAL ESTATE
July 10, 2014
Brunswick Forest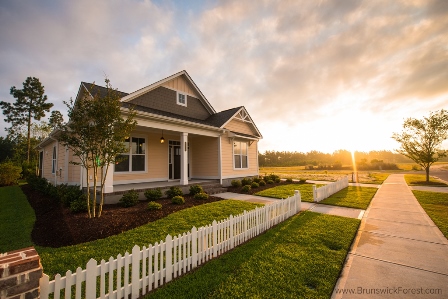 CRAFTSMAN-STYLE HOMES
Nestled amid 4,500 acres of lush natural woodlands lies the Brunswick Forest community offering an unparalleled way of life and top-quality real estate options. Among the variety of homes available are a particularly unique offering, craftsman-style, bungalow homes that are picture perfect in every way!
Craftsman-style homes are known for their attention to detail and were a popular architectural style in the early 20th century. This style has been incorporated in the homes found in Shelmore at Brunswick Forest where white-picket fences line the streets of this neo-traditional neighborhood.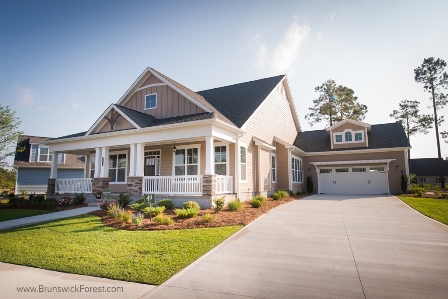 The craftsman-style, bungalow homes found in Shelmore are both charming and smartly designed on the interior as well as on the exterior. On the inside, you will enjoy open floor plans, high-end finishes and unique design features only found in these delightful cottages. Artful details like friendly covered porches, ivy-wrapped arbor entryways, front porch columns, and colorful coordinating exterior finishes catch the eye on these distinctive bungalows. Rear-entry garages are another design characteristic found in this neighborhood allowing for a truly picturesque streetscape.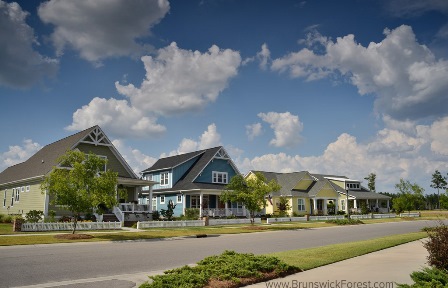 Learn more about these attractive bungalow homes here!
888.371.2434
www.BrunswickForest.com