BRUNSWICK FOREST REAL ESTATE | MODEL HOMES
July 18, 2014
Brunswick Forest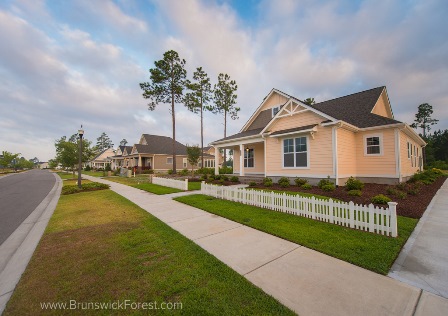 Real estate at Brunswick Forest is supreme! With a community that is ideally located and offers up a one-of-a-kind lifestyle to complement its variety of home choices, it's easy to see why the Coastal South's Fastest Growing Community is such a success!
Every day, a selection of Brunswick Forest model homes are open to view and tour. These model homes showcase the quality, style, craftsmanship and caliber to which all Brunswick Forest homes are built. With a collection of town homes and single family homes built by a variety of our preferred builders , this is an excellent way to visualize what life at Brunswick Forest would look like!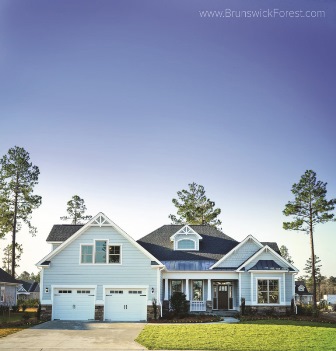 Also view the two homes being showcased in Brunswick Forest by Ideal Living Magazine. These two Ideal Homes offer twice the amount of beauty and will only be shown through the end of the year. Located lakeside in The Hammocks at Shelmore, both homes are beautifully designed and offer impressive features that are ideal!
Our model homes are wonderfully executed and well-appointed! If you are interested in viewing any of our model homes, simply stop by the Brunswick Forest Welcome Center and we will get you all set up!
888.371.2434
www.BrunswickForest.com