BRUNSWICK FOREST ONE OF THE FIRST COMMUNITIES IN NORTH CAROLINA TO RECEIVE FIBER OPTIC BROADBAND SERVICE
September 6, 2014
Brunswick Forest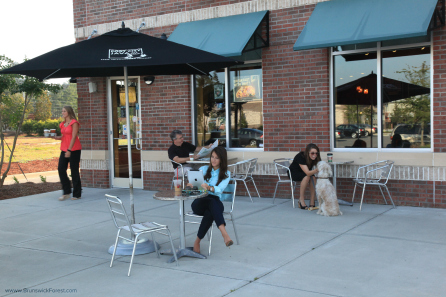 CUTTING-EDGE TECHNOLOGY
Local telecommunications provider, ATMC, is now offering FOCUS, a broadband service capable of delivering Internet speeds of up to one Gigabit per second (Gbps) to Brunswick Forest residents. Brunswick Forest is one of the first communities in the entire state of North Carolina to have this innovative fiber optic broadband service.
This new service gives residents of Brunswick Forest the ability to receive high-quality broadband Internet, television, and voice services delivered over fiber optics directly to their doorstep.
FASTER DOWNLOADS AND FASTER STREAMING
One Gbps of Internet speed is equivalent to 1,000 megabits, making it up to 20 times faster than the fastest speeds currently offered to residential customers in the Wilmington area. And, unlike other Internet services, FOCUS is not a shared bandwidth connection. For Brunswick Forest residents, this means faster downloads, faster streaming, and an overall better Internet experience.
The service is available to newly-developed Brunswick Forest neighborhoods.
888.371-2434
www.BrunswickForest.com