BRUNSWICK FOREST MAKES BEST OF THE BEST" LIST BY IDEAL-LIVING MAGAZINE
June 25, 2016
Brunswick Forest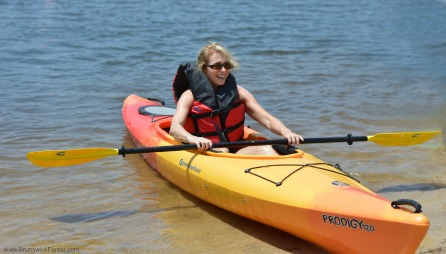 Ideal-LIVING magazine published its "Best of the Best in Planned Communities" issue and Brunswick Forest earned several distinctions: Best Kayaking Community, Best Pickleball Facilities and Best Model Homes. Also, several builders from Brunswick Forest's team of quality builders were recognized for being "Best Residential Builders," and offering "Best Floorplans for 50+."
BEST KAYAKING COMMUNITY
Brunswick Forest offers a world-class kayaking experience with opportunities to explore Town Creek via the community's private kayak launch, kayaking in lovely Hammock Lake, kayak lessons held at the community pool at the Fitness and Wellness Center and kayak excursions put on by the local experts at Mahanaim Adventures.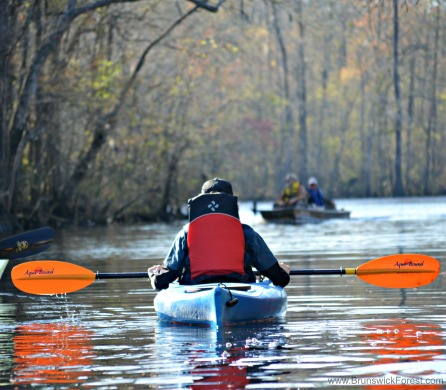 BEST PICKLEBALL FACILITIES
Brunswick Forest offers plenty of opportunities to play pickleball: one of the country's fastest-growing sports, and a popular past-time for active older adults. The community recently built six new pickleball courts located near the beautiful clubhouse at Cape Fear National and is home to a pickleball club that boast more than 300 members.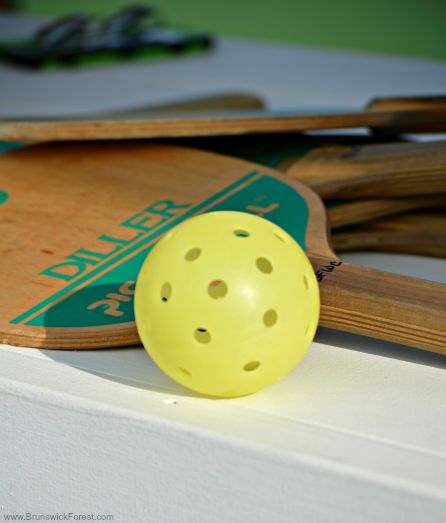 BEST MODEL HOMES
At any given time, Brunswick Forest has around 50 showcase model homes available for customers who have a need to "buy today" rather than build a home. Our models are available for touring every day via our Welcome Center which is located near the entrance to the community, right past The Villages at Brunswick Forest and all of its opportunities for shopping, dining and medical care. In addition, Brunswick Forest has a model home court located in one of our newer neighborhoods, Cypress Pointe, which has six gorgeous models open daily to tour.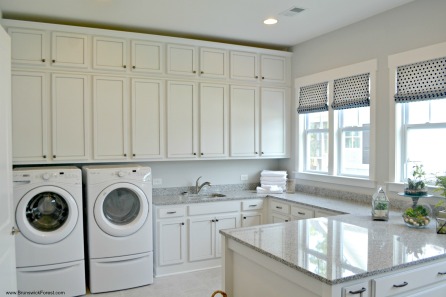 BEST RESIDENTIAL BUILDERS
Brunswick Forest is proud of its award-winning team of preferred builders and we are happy to share that David Weekley Homes, Logan Homes, Tribute Homes and Legacy Homes by Bill Clark were recognized by Ideal-LIVING as being the "Best Residential Builders." Each of these builders offer outstanding models for residents to choose from. Legacy Homes by Bill Clark recently celebrated their grand opening of a new showroom located in The Villages at Brunswick Forest which will allow homeowners make their selections for their new homes right within the community.
BEST FLOORPLANS FOR 50+
The editors of Ideal-LIVING also recognized Brunswick Forest preferred builder, Logan Homes and Tribute Homes for their exceptional selection of floorplans for adults aged 50+.