Brunswick Forest is Pleased to Congratulate Bill Clark Homes in Celebrating 40 Years
April 13, 2017
Beth Burgee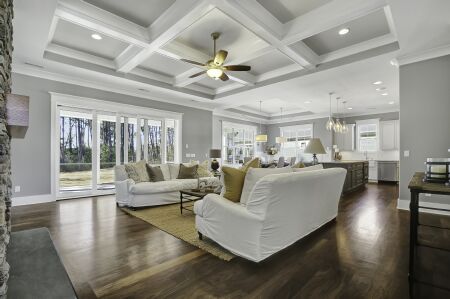 Brunswick Forest is pleased to help award-winning, regional homebuilder, Bill Clark Homes celebrate an impressive 40-year milestone.  What started in 1977 as Clark Construction in Bill Clark's hometown of Greenville, NC, has today grown into one of the nation's TOP 100 homebuilders.
"When I started Bill Clark Homes, I strived to construct homes that people would be happy to live in and that would stand the test of time," remarked company founder, Bill Clark. "Through the years, I have learned that a house becomes a home when a family breathes life into it. That gives meaning to what my family does every day."
Brunswick Forest features the Legacy division of Bill Clark Homes. "Legacy Homes by Bill Clark has been a wonderful addition to our repertoire of preferred builders here at Brunswick Forest," commented Jerry Helms Director of Sales and Marketing at Brunswick Forest. "Legacy offers an assortment of floor plans with well-appointed finishes that fit a variety of price points."
Currently, several of the Legacy models in the Cypress Pointe, Cape Fear National, and Park Landing neighborhoods are available to view. Just visit our welcome center and ask for a private tour of Brunswick Forest or stop in the Legacy Design studio located within the Villages Town Center of Brunswick Forest.