BRUNSWICK FOREST IS A RUNNER'S PARADISE
September 22, 2016
Brunswick Forest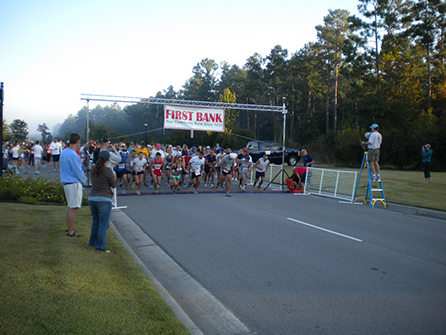 Our community with its network of walking, biking and nature trails has become a runner's paradise for our residents and locals alike! Brunswick Forest is home to several area footraces offering a lovely backdrop of natural areas, pocket parks and amenities as runners journey through the community.
STAY INFORMED ON UPCOMING RACES
Want to join in the fun?! Now is the perfect time! Brunswick Forest is host to several upcoming races like the Oktoberfest Novant Health Oceanside Family Medicine 15k, as well as The Joyce Irish Pub 5k race on Sunday, September 25th. Walk or run in this fun-filled event. Then, take part in the award's ceremony and a lively party after the races! Snacks and beverages will be provided and shirts will be given out to all participants. Visit the 5-Star Race Productions website to sign-up!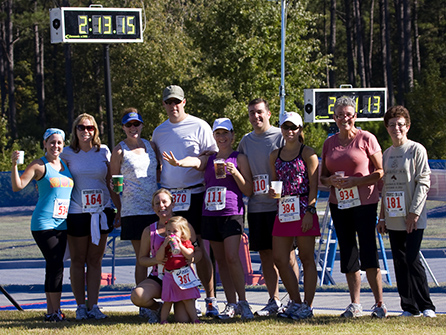 JOIN THE ACTIVE LIFESTYLE AVAILABLE IN BRUNSWICK FOREST
With numerous activities, from tennis to golf to general fitness, Brunswick Forest allows you to stay active your way. Our Fitness and Wellness Center offers cardio, aerobics, weight-training, swimming and much more! Sign-up for a class where you can learn how to calm your mind and stretch your body through yoga. Raise your heart rate and let the music push you through a guided spin course. Even request a personal trainer, where you can receive a personalized workout plan to improve your overall health. There is ample opportunity to get involved. Visit the Fitness and Wellness Center website for upcoming class schedules and to learn about the Brunswick Forest Running Group!