BRUNSWICK FOREST HAS WHAT EMPTY-NESTERS ARE LOOKING FOR IN A NEW HOME
March 26, 2016
Brunswick Forest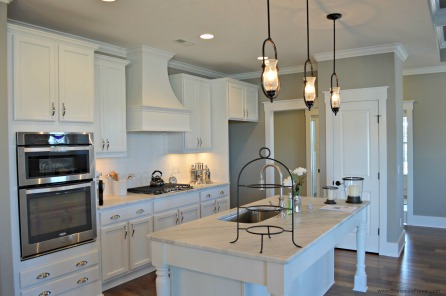 Empty-nesters who visit Brunswick Forest in search of their retirement home are particular in their needs. What we hear from visitors again and again is that they are looking for a home that has plenty of storage, a master bedroom on the first floor, a low maintenance home, a large, high-end kitchen, an energy-efficient home and a home in a location close to amenities and activities. Brunswick Forest's homes meet all of these requirements and more— which is why it is one of the fastest growing communities in the Coastal South!
PLENTY OF STORAGE SPACE
While many empty-nesters are looking to downsize, they also want a home with plenty of storage space to hold all of the precious items accumulated over the years. The homes at Brunswick Forest feature innovative storage options with large kitchen pantries, walk-in closets, air-conditioned garage storage space, attic storage and more!
LOW MAINTENANCE HOMES
Empty-nesters are searching for homes that are easy to maintain and do not require a lot of upkeep. At Brunswick Forest, we offer low-maintenance single family homes and town homes—the latter of which has all of the home's exterior maintenance and yard work included as part of the monthly Homeowner's Association dues.
HIGH-END KITCHENS
Empty-nesters desire to have gourmet kitchens with high-end finishes as well as plenty of storage and counter space. The homes in Brunswick Forest have kitchens that have all of these things and more with spacious islands, top-of-the-line appliances, tile backsplashes and large pantry spaces for storing dry goods and other kitchen necessities.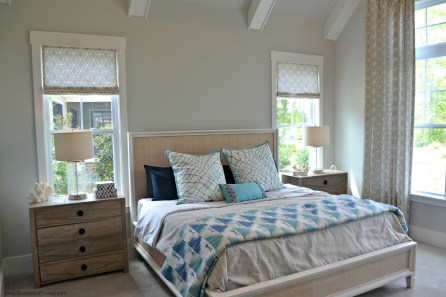 MASTER BEDROOMS ON THE FIRST LEVEL
Master bedrooms on the first floor make sense for aging homeowners or anyone who is looking for convenience in their home lifestyle. At Brunswick Forest, almost all of our home plans feature master bedrooms on the first floor as well as first-floor second or third bedrooms with an optional upstairs flex room.
ENERGY EFFICIENCY
Having low home energy costs is important to empty-nesters and retirees living on a fixed income. At Brunswick Forest, our homes are built with state-of-the-art technology to ensure energy cost savings, and our quality builders install tools like the Nest System to help ensure that their homes run with the utmost of efficiency. One of our newest builders, David Weekley Homes, builds EnergySaver™ homes using "green" building methods. When a homeowner purchases an EnergySaver™ home, they will receive a certificate ensuring them of their home's future low energy costs.
A LOCATION NEAR ACTIVITIES AND AMENITIES
With their children out of the home, and more time found in retirement, many of our residents find that they have more time on their hands to enjoy the finer things in life, including arts and culture and socializing with friends and neighbors. At Brunswick Forest our prime location, just minutes outside of downtown Wilmington, makes it ideal for empty-nesters and retirees who are looking for easy access to nightlife and entertainment; and our community events, clubs and activities make getting together with friends fun and easy!
888.371.2434
www.BrunswickForest.com