Brunswick Forest has Homes Today!
April 29, 2020
ISWebmaster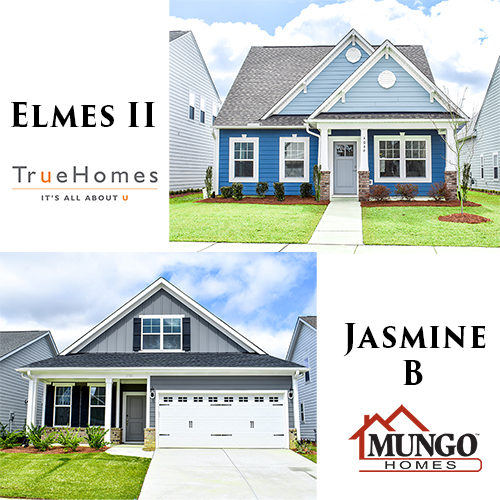 When your clients begin planning to tour or move to Brunswick Forest, you can count on the real estate team here to give them a first class experience. In addition, brokers who work with Brunswick Forest will never have to worry about lacking variety when assisting clients to find their dream home.
There are always uncertainties about relocating to a new area. However, we've made it easier for your clients to browse many available homes from the comfort of where they are.
One True Homes floor plan that is ready to be purchased at any time is The Elmes II. Here are some quick details that your clients will find helpful:
Three bedrooms
Two and a half bathrooms
1,868 square-feet of space
Located in the Parkway Crossing Neighborhood of Brunswick Forest
Priced in the high $200s
Floorplan can be built on your client's property
The Elmes II is a large and open floor plan offering your client versatility to complement any lifestyle. This floor plan also features plenty of space, such as a gourmet kitchen with flush countertops, an option for a glass fireplace in the main living area, a master bedroom with a tray ceiling and even a screened in back porch.
The Jasmine B is a home, built by Mungo Homes, that anyone can fall in love with. Look at some of these details for this home:
Three bedrooms
Three bathrooms
1,700 square-feet of space
Located about Park West
Priced in the low $300s
Floorplan can be built on your client's property
Grand walk-in closets, a large kitchen and a private bath are just some of the great features that this floor plan comes with. If your client chooses to build this model on their property, they have the option of including extra luxuries such as a fireplace, and extra storage space in the garage entry. They can even think about having an extended front porch as well.
Be it extra space, or the option to add personalized touches, The Elmes II and Jasmine B are fantastic options for you to introduce your clients to. If your clients want to learn more about what homes they can visit or build, they are welcome to contact Brunswick Forest's real estate team at 855.983.9579. They can also choose to browse model homes digitally via Brunswick Forest's Spring Homes Showcase or their YouTube Homes To Tour playlist.