BRUNSWICK FOREST GIVES BACK
October 13, 2015
Brunswick Forest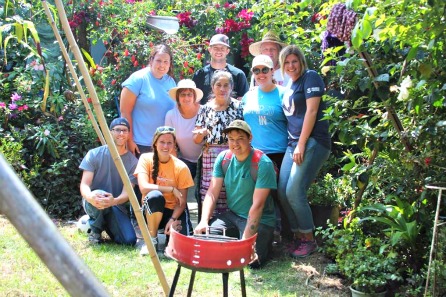 We are so proud of our generous employees at Brunswick Forest, many of whom spend their free time helping others and their community. Now, as we approach the end of the year and when giving back is on everyone's mind, we wanted to highlight just a few Brunswick Forest employees who have gone above and beyond with their philanthropic work both locally and around the world.
EMILY KLINEFELTER HELPS BUILD HOMES FOR VICTIMS OF GENOCIDE IN GUATEMALA
Brunswick Forest Sales Assistant, Emily Klinefelter, recently took a trip to Guatemala to help build homes for women and children who are victims of the Mayan genocide. While there, Emily, her husband and 14 other members of her church worked with the organization, Pray America, to help build four homes and complete four home restorations.
Emily describes the experience as "life-changing." She recalls a profound moment during her trip when, after helping to install a stove inside a woman's home, she watched as the woman started to cry when she saw water boil on it for the first time. "I took her hands in mine and looked in to her eyes and have never seen so much gratitude and love before. We both started crying and embraced. I could really feel God's presence in that moment."
In addition to helping with home building and restoration, Pray America also has a feeding center, runs a school program for the children, provides footwear and also helps the local women set up and run their own businesses.
Emily is eager to return to Guatemala again soon. "It's amazing to see how people who have nothing to give give everything, while we have so much to give, and we have a hard time giving anything," she says.
BRIAN GALEUCIA HELPS LOCAL ANIMALS WITH FUREVER FRIENDS ANIMAL RESCUE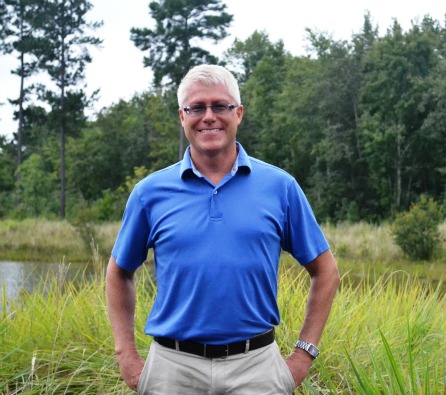 Brunswick Forest Sales Agent, Brian Galeucia, and his wife, Theresa Morgan, are founding members of Furever Friends Animal Rescue. This non-profit organization raises money to help ensure that local dogs and cats receive necessary medical treatment and rehabilitation. Furever Friends aims their efforts toward helping animals that have medical problems that may make them unadoptable without treatment, or would make them candidates for euthanasia. Since the organization started in 2007, Furever Friends has helped more than 400 animals.
In addition to the organization's work to raise money for medical treatment, Furever Friends also assists finding homes for rehabilitated animals, helps arrange foster care and works to educate the public and raise awareness about animals in need in the area.
Brian states that the involvement of Brunswick Forest residents with Furever Friends has been fundamental to the organization's continued success. "We are always looking for more members, volunteers, foster families and donors," he says. "The support we have received from the generous residents of Brunswick Forest has been overwhelming, and I hope that support continues to grow along with the community."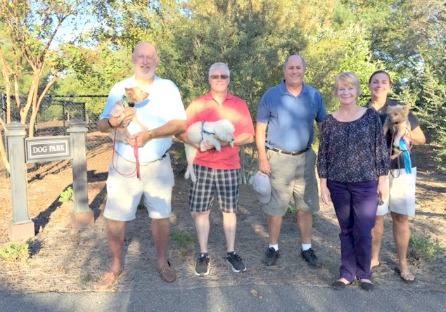 LYNN CRAWFORD HELPS LOCAL FAMILIES IN NEED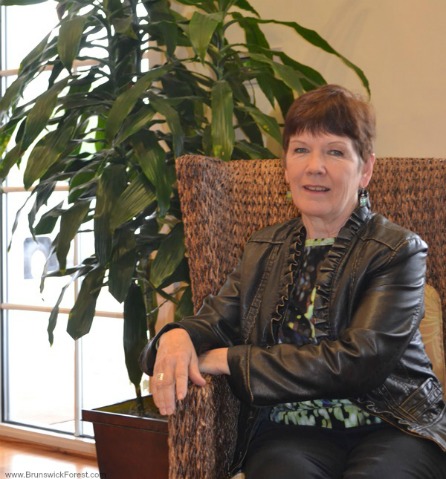 Brunswick Forest Builder Liaison, Lynn Crawford, is responsible for initiating Brunswick Forest Realty's annual family adoption program which has taken place each Christmas season for the past six years. Lynn assists with selecting a family in need through local churches and Brunswick County Schools. The employees of Brunswick Forest Realty contribute gifts which are given to the family's children who otherwise would not be able to receive presents on Christmas morning. In addition to gifts for the children, the employees of Brunswick Forest contribute all of the food for a full Christmas dinner to the family.
888.371.2434
www.BrunswickForest.com