BRUNSWICK FOREST COMMUNITY COMMONS
January 27, 2014
Brunswick Forest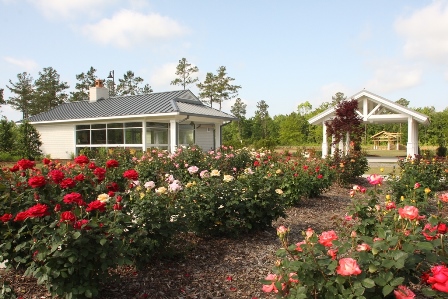 The premiere community of Brunswick Forest is known for its spectacular amenities, ideal location and top-quality lifestyle making Brunswick Forest a highly sought after place to call home. Nestled near the Fitness & Wellness Center of this coastal community lies the ever useful Community Commons! Gather, party, learn, meet or just relax at this Brunswick Forest community hub!
Surrounded by lush rose gardens and a beautiful natural landscape, the Community Commons at Brunswick Forest is the perfect place for parties and get-togethers of all kinds! With a full kitchen and spacious interior, the Community Commons has become a frequent meeting space for many Brunswick Forest clubs, organizations and classes, like cooking classes and book club! The glass-enclosed meeting area creates a bright and open feel for those taking advantage of this great amenity!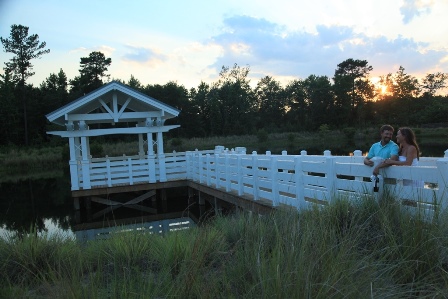 Along with the colorful and lovely rose gardens, the Community Commons features a picnic pavilion, events lawn and fishing gazebo. Sip wine or drop a line at the Community Commons' gazebo that overlooks a pond and the natural Brunswick Forest backdrop!
www.BrunswickForest.com
888.371.2434