Brunswick Forest at ideal-LIVING Events
December 21, 2022
ISWebmaster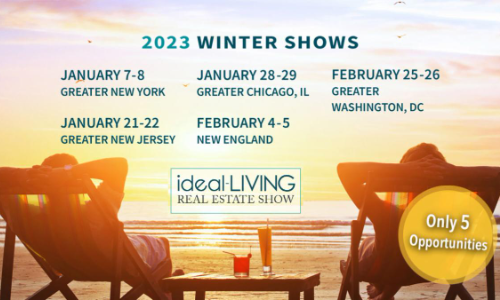 A New Year with New Opportunities
If you're looking to start off the new year by searching for your coastal dream home, then the upcoming ideal-LIVING shows in 2023 will be your golden ticket to the ultimate lifestyle you've always wanted! Brunswick Forest will be at this winter's ideal-LIVING shows in January and February, and our team can't wait to welcome you home!
Ideal LIVING Knows Best
Ideal-LIVING is one of the best real estate databases of 55+ communities in the entire nation. When you're in the market for a new home in an ideal location with plenty of amenities, the shows hosted by ideal-LIVING are amongst the best ways of getting "up close and personal" with those options. These events attract thousands of guests from across the country, and feature booths from hundreds of top master-planned communities looking to help you find your forever home.
Why Visit an ideal-LIVING Home Show
The event itself is a great opportunity to meet others like yourself and explore all your options in one location. Ideal-LIVING provides you with an easy way to get up close and personal with our real estate agents, learn about our amenities and preferred builders, and even plan for your Coastal Discovery Tour. Instead of flipping through endless pages of secondhand information, aspiring homeowners can conveniently go straight to the source and ask as many questions as they desire! We will also have several brochures and information packets available, so you can learn more about us as you enjoy the rest of the event.
 *Photo Attributed to ideal-LIVING.com
Come Visit Us!
If you're looking to learn more about living in a permanent vacation spot by the beach, these home show events are your prime opportunity for learning all there is about Brunswick Forest in person before planning to come visit us! Our team can't wait to meet you and learn about what you're looking for in your ideal community. Keep a lookout on our social media pages or contact our team at 833-497-1001 for more information. Thousands of people have seen the advantage of becoming Coastal by Nature®. Will you be one of them?