Brunswick Beer and Cidery Set to Open!
May 19, 2022
ISWebmaster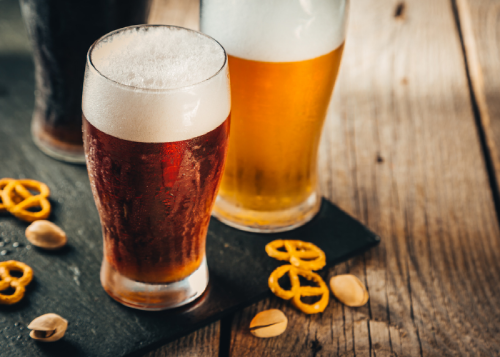 Part of the appeal for our beloved community of Brunswick Forest is that everything you may need is close by. There's rarely a need for you to venture outside of our main entrance to do your grocery shopping, get to a medical appointment, or share a meal with friends. The Villages Town Center is 500,000 square feet of convenience, that provides you with all the essentials for stress-free living. And what better way to end a day at Brunswick Forest or start a weekend than having a drink at a local establishment? The Brunswick Beer and Cidery is one of the most anticipated additions to The Villages yet, and it's set to open this fall!
Brewing Having an Impact
Beer culture has become quite big in the greater Wilmington area, and there are several incredible breweries to back up that fact. It's made great use of historic buildings and driven a thriving local economy, as well as provided locals or tourists with a place to relax and quench their thirsts with something special. The greater Leland area has also become much like Wilmington, in that there's an abundance of bars and taverns to visit with friends and family.
Another Great Option
Though The Joyce Irish Pub, Shuckin' Shack Leland, and even Lowes Foods have plenty of options if you're looking to enjoy an alcoholic drink or two, The Villages will now have the privilege of having its very own Beer and Cidery. This isn't your average pub mind you; We're talking about a 12,000 square-foot on-site brewing facility right inside Brunswick Forest. The brainchild of Jud Watkins, owner of Wrightsville Beach Brewery, Brunswick Beer and Cidery will provide all the refreshment and entertainment that will keep you coming back for more.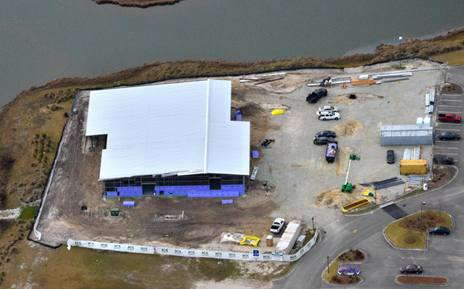 Brunswick Beer and Cidery: What We Know
Originally breaking ground in 2021, the new structure has been taking shape since the start of 2022. The entire shell of the structure is near completion, and it's a matter of time before the finishing touches go into effect for this impressive facility. We're sure many of our residents have seen the building themselves and are feeling as excited as we are!
Brunswick Beer and Cidery will offer a unique experience that focuses on community, craft brewing, and good times. There will be plenty of room for cornhole and other well-known bar games, food trucks, and areas where you can enjoy a beer or cider in the warm Carolina sun.
The establishment will employ at least 100 people and provide a wide variety of delicious beverages to wet your whistle on. There are also plans for a full menu that reflects a lot of local specialties and tastes. The menu will largely take inspiration from the same one over at Wrightsville Beach Brewery, but there will be some other items unique to this location.
Coming Soon to The Villages
Many brewery fans are anxiously awaiting the doors to open. Brunswick Forest is excited to have a wonderful new location where our residents can grab a pint or bottle with the people they care about, without needing to leave our community. Brunswick Beer and Cidery will bring another significant boost to the local economy and will no doubt be a fantastic meeting spot for years to come!