Bringing Concerts to your Home in Brunswick Forest
November 20, 2018
Beth Burgee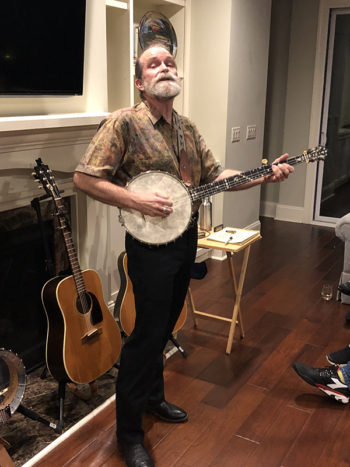 Our growing community is constantly presented with an inflow of fresh activities, unique offerings and authentic experience to keep our residents busy and connected. One of the newest offerings we're hearing about is from Glenda and Jerry Poole, Brunswick Forest residents in our Park Landing neighborhood. Recently attending their first CIYH or "Concerts in Your Home," which is a concert series that supports independent traveling musicians, the Poole's were instantly hooked on the unique and engaging event.
Hosted by John and Marlene Borger, these in-house concerts have become a bi-monthly event in the Borger household. Their most recent event took place in mid-October and invitees were thrilled with the performance of professional musician, composer, and recording artist, C. Daniel Boling, whose modern take on the tried and true folk-music genre brought laughs, tears, and awareness to the twenty-five member audience.  Throughout the evening he demonstrated his technical skill on both guitar and banjo, as well as his versatile vocal ability in displaying a broad range of emotion called for in the musical selections.
"Concerts in Your Home (CIYH) is a concert series that supports independent traveling musicians.  They are invitation-only folk music performances by professional musicians in someone's home.  Hosts do not receive profit from the event.  Artists are provided an honorarium via donations from attendees (usually in the amount of $15-$20 per person).  Hosts work through the Concerts in Your Home Organization (CIYN) to review, select and set the dates for the performers," according to Dr. Glenda Poole.
Marlene and John have hosted forty-nine such concerts since the beginning of their association with the program and they hope to continue to offer these in-home concerts into the future. To attend one of the Borger's concerts, you can send an email requesting placement directly on the Borger's email to johnborger1@gmail.com The next concert will be held on January 11, 2019. *Seating capacity is limited and concerts are at capacity within 24 hours of initial posts.*
If you're looking for more information on the CIYH series, please contact C. Daniel Boling, the 2014 Kerryville New Folk Winner via his website.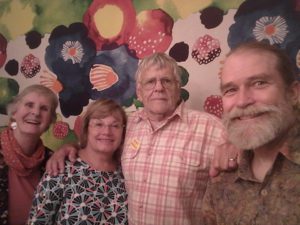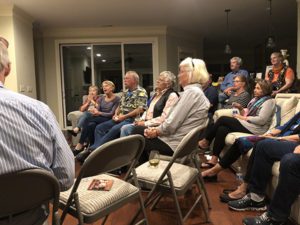 www.brunswickforest.com
866-831-8382