Bridgewater Wines Opens in Leland, NC!
November 20, 2018
Beth Burgee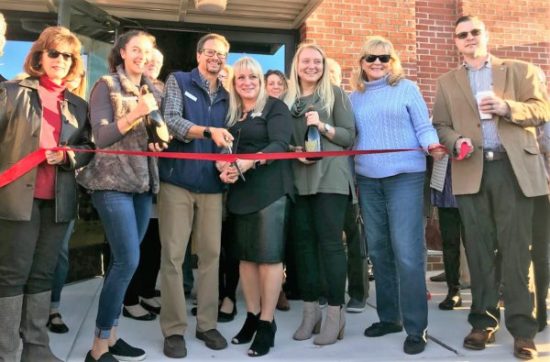 Hosting their Grand Opening Party this past Friday, November 16th, Bridgewater Wines is Brunswick County's first must-see wine shop! Store proprietor Doug Zucker spent more than 30 years in the New York area at the wine mecca, Stew Leonard's. His wife Susan was a culinary professor. Together, they designed Bridgewater Wines to showcase the best values from around the wine world, including wines at all price points that you won't find in the supermarkets.
Located in Leland's Ocean Gate Plaza, the 1,500-square-foot space will host a tasting bar with twenty wines by the glass, six local craft brews on tap and a selection of specialty meats and cheeses. With weekly events and tastings, the store will also feature a selection of more than 500 wines for sale from around the world.
Leland's newest addition, Bridgewater Wines had a busy opening weekend hosting several wine tastings in addition to their well-attended Grand Opening event and Dom Perignon toast this past Friday.
Looking to learn more about Bridgewater Wine's and their upcoming events? Follow them on Facebook or browse their website to stay up to date on their latest happenings.
22555
false
false
true
false
true
true
false
auto
false
ease-in-out
300
false
0
true
false
%curr% of %total%
www.brunswickforest.com
866-831-8382