BOOM IN AREA BREWERIES BENEFITS BRUNSWICK FOREST RESIDENTS
August 4, 2015
Brunswick Forest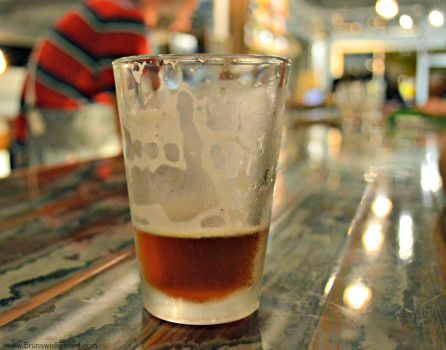 North Carolina has long been well-known for its craft beer industry, and this distinction has only increased over the past decade thanks in part to a 2006 bill that got rid of the alcohol by volume limit on beers produced in the state from 6% to 15%. This increase helped open the door for a wider variety of craft-brewed beers, and led to a huge increase in the state's number of microbreweries.
Both within Brunswick Forest and right outside of the community, residents can find a large variety of locally-brewed craft beers in retail shops and restaurants, or they can opt to visit the breweries themselves to see how the beer is produced and sample the product on-site.
FLYTRAP BREWING
Flytrap Brewing is one of the newest breweries to hit the Port City. Located in downtown Wilmington in the evolving Brooklyn Arts District, Flytrap Brewing has quickly become a favorite hangout spot for locals. The brewery specializes in American and Belgian style ales that are brewed in small batches.
BROOMTAIL CRAFT BREWERY
Wilmington's Broomtail Craft Brewery offers craft beer uniquely brewed in the owners' old horse barn. The company sells their beers at local retail shops and also has a tap room located on Amsterdam Way in Wilmington.
GOOD HOPS BREWING
Carolina Beach's new brewery, Good Hop's Brewing, offers five flagship beers with seasonal and specialty beers in rotation at their taproom located on Harper Avenue. Good Hops brews beers daily on a three-barrel system to produce its English style "session" ales.
WILMINGTON BREWING COMPANY
Wilmington Brewing Company is one of the city's more established breweries. What began as a small homebrew supply store and has now evolved in to a large-scale business with a newly-opened tap room and bar on Kerr Avenue.
CHECK SIX BREWING COMPANY
Family-owned and operated, Check Six Brewing Company, is located in nearby Southport, North Carolina, just a short drive from Brunswick Forest. The brewery's unique name comes from the family connection to the air force and is a reference to a phrase used by fighter pilots. The aviation theme also permeates the brewery's décor and is the inspiration behind the names of the beers.
FRONT STREET BREWERY
Front Street Brewery is an old standby in downtown Wilmington and one of the area's more popular bar and restaurant establishments. Unlike many other area breweries, Front Street Brewery offers a full service restaurant in addition to its brewery tours and beer tastings.
IRONCLAD BREWERY
Another new brewery is headed to downtown Wilmington later this summer! Ironclad Brewery will hold their grand opening August 28th and will offer a bar for tastings and 10,000 square of space available to rent for events.
BEER IN THE VILLAGES
The Villages at Brunswick Forest will soon see the opening of Flights Craft Beer and Wine Bar which, as the name suggests, will offer customers samplings of specialty craft beers.
888.371.2434
www.BrunswickForest.com