Brunswick Forest: Amenity-Rich Living Over A Range of Price Points
June 12, 2018
Beth Burgee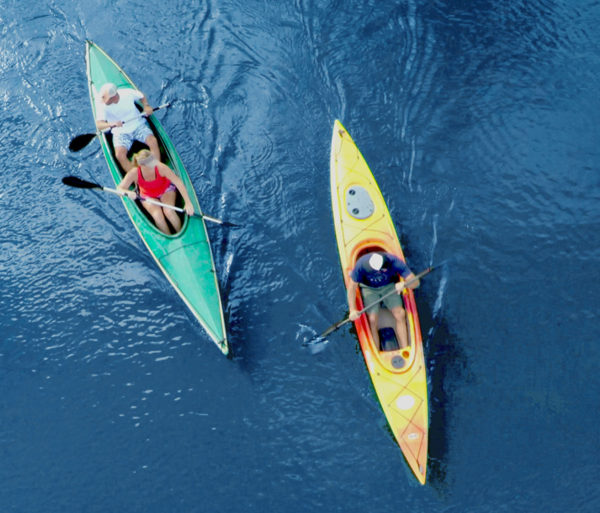 Wilmington Star News 4/7/18- So often, living in a community with the vast amenity offerings of Brunswick Forest requires joining a club and paying initiation fees and ongoing club dues, in addition to standard homeowners' association dues. At Brunswick Forest, however, access to all  common amenities is covered as part of home ownership and monthly HOA dues—no additional club membership is required.
"It's truly an extraordinary lifestyle for all of our residents," said Jerry Helms, vice president of sales for Brunswick Forest. "We refer to it as amenity-rich living, and it's available across a variety of price points."
Homes in Brunswick Forest range from handsome, low-maintenance townhomes to lovely coastal cottages to elegant custom golf course homes. Prices range from the high $200s to $1 million, and many over nature, water and golf course views.
"A unique thing about Brunswick Forest is that people who are attracted to the lifestyle here can almost always find a home that beautifully matches their style and price," said Helms. "That comes from the developer listening carefully to what people want. We follow trends and ask people directly. Then we build it."
GOLF, TENNIS, PICKLEBALL
Open for public play, the award-winning Cape Fear National® course is at the heart of Brunswick Forest and flows throughout the community. Residents enjoy the luxury and convenience of living in a golf course community, without the responsibility of maintaining it. Residents even receive preferred rates on greens fees.  Brunswick Forest also has two centers for Fitness and  wellness. The main center, near the community's entrance, has a beautifully renovated outdoor pool and cabana areas, an indoor pool for lap swimming, several exercise rooms, and meeting spaces for all types of games, clubs and classes.
In 2014, to keep up with the community's growth, an outdoor pool with a children's splash pad was added in the Shelmore neighborhood beside Hammock Lake. Last fall, an adjacent building housing additional Fitness and meeting spaces was constructed on the site, creating a second, centrally located fitness center for residents. Court sports, too, are in dual locations. The main fitness and wellness center has both tennis and pickleball courts that see a great deal of action. With the popularity of pickleball exploding locally as well as nationally, six more pickleball courts were added beside the Cape Fear National clubhouse in 2016.
"The pickleball craze is alive and well," said Helms. "Our residents were so enthusiastic about it, we decided to make Brunswick Forest a regional pickleball destination. Brunswick Forest's resident-sponsored pickleball club has a remarkable 400+ members, and many more people come from all over to play tournaments. It's been interesting, but not surprising, to find that our pickleball facilities, coupled with the overall amenity package, have led to real estate inquiries and eventual sales."
WALK, BIKE, PADDLE
Thanks in large part to an expansive system of sidewalks, bike paths and nature trails, walking and cycling are two favorite resident activities. The community's beauty is on full view as exercisers wind along tree-lined streets, through lush parks, and over charming footbridges. The system's interconnectivity allows for neighbors to easily walk or bike to each other's homes, to all the amenities, and to the Villages of Brunswick Forest, a town center with numerous shops, restaurants and service outlets, including a large number of medical offices.  Water enthusiasts take to the community's Hammock Lake on standup paddleboards, kayaks and canoes, or launch their craft on Town Creek that feeds into the Cape Fear River and beyond. It's also a relatively short drive to numerous ocean beaches and the Intracoastal Waterway, where water sports of all types can be enjoyed.
BEAUTY ABOUNDS
Pretty pocket parks dot Brunswick Forest's various neighborhoods, with Annsdale Park an expansive space that hosts many community activities. In the summer especially, residents and visitors bring folding chairs and picnic baskets to the various outdoor concerts held on the lawn. Also in the heart of Brunswick Forest, the Community Commons is a lovely, multi-use building with cedar siding, large windows, a masonry fireplace and a kitchen. Residents use the Commons for occasions large and small, from cooking classes to card games, birthday gatherings to book club meetings. There is also a covered pavilion and manicured lawn, plus a covered gazebo nearby that sits atop a stocked fishing pond.
"Visitors, and especially residents, tell us time and time again that the level of amenities at Brunswick Forest is truly amazing," summarized Helms. "It's common to hear residents say they have never been more active, or happier, in their lives. For the developer and entire Brunswick Forest team, nothing could be more rewarding to hear."
To learn more about Brunswick Forest, or to take a personalized tour give us a call: 888-371-2434