Big Community Amenities and Small Neighborhood Charm
September 6, 2018
Beth Burgee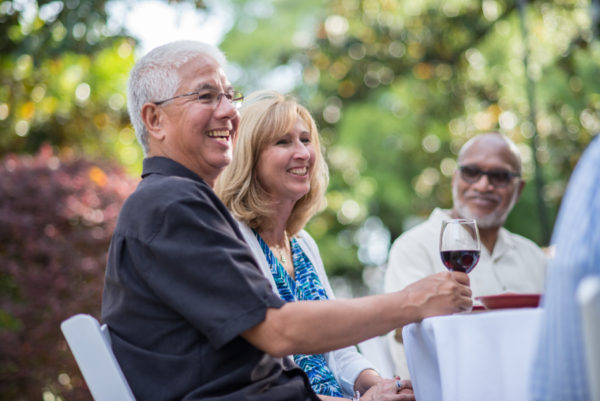 WILMINGTON STAR NEWS 9/18
As they neared retirement, Kevin and Cathie Carpenter were interested in relocating to an active community in the Wilmington area and spent a week visiting a number of options in New Hanover and Brunswick counties. They did not, however, consider Brunswick Forest. "We just thought it was too big," said Kevin. "We had already ruled it out."
When they didn't quite find what they'd hoped for elsewhere, their realtor strongly encouraged them to tour Brunswick Forest. While driving into the community, they saw a bevy of energetic people doing all sorts of outdoor activities.
"We immediately knew we'd found home," -Kevin Carpenter
 In addition to finding the exceptional amenities and active lifestyle they were seeking, the couple realized their fears about the size of the community were unfounded. Cathie  describes a surprisingly intimate atmosphere made possible through an award-winning master plan that features smaller neighborhoods within a larger community.
After living there for more than a year, she said the plan works as intended, with the Carpenters enjoying frequent, if not daily, contact with their neighbors in Park Landing, as well as throughout Brunswick Forest. The couple describes a busy social calendar, filled with neighborly get-togethers, group outings and dozens of recreational opportunities.
INTENTIONAL PLANNING
"The land plan intentionally created this interesting contrast," said Jerry Helms, vice president of sales for Brunswick Forest. "While Brunswick Forest is a large community with 2,000 families and growing, the carefully considered master plan is crucial to keeping a smaller, more intimate feel." Helms described the layout of the community as a variety of pocket neighborhoods—each with its own character—off the wide, welcoming main road. Sprinkled throughout Brunswick Forest are numerous places where the community comes together, including parks, lakes and an astounding lineup of amenities.
The renowned Cape Fear National® golf course is central to, and winds throughout, the community. There are fitness centers, swimming pools and pickleball courts in two locations, with tennis and a creek-side boat ramp at opposite ends. Best of all, there are miles upon miles of walking and biking trails that link all the neighborhoods and amenities together, as well as to The Villages at Brunswick Forest, the community's town center of shops, restaurants, medical offices and various service providers.
A PLEASING VARIETY
In January of 2018, Brunswick Forest was named among the 50 best-selling master-planned communities in the nation, and Helms said much of its popularity can be traced to its variety of living styles.
"We do a great deal of research and really listen," said Helms. "We build our homes to reflect what people say they want in a home." As a result, Brunswick Forest offers options that range from low-maintenance town homes to lovely coastal cottages to custom golf course homes.
Architectural styles differ, too, from Southern traditional to Craftsman to plans inspired by homes found in Florida and the West Indies. Home prices run from the $300s to the $800s, and home sites begin in the $80s.  To learn more, or to take a personalized tour among the dozens of model homes