BESSIE BURGER OPENS AT THE VILLAGES AT BRUNSWICK FOREST
February 21, 2015
Brunswick Forest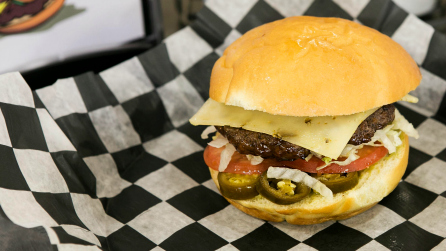 HAND-MADE BURGERS AND OTHER SPECIALTIES
Bessie Burger is now open at The Villages at Brunswick Forest! The restaurant is the second location for the Clinton-based chain who specializes in hand-pattied certified Angus beef burgers. The restaurant's signature burger, the "Bessie Burger" consists of a beef patty with mustard, chili, coleslaw, American cheese and onions. Bessie Burger also offers milkshakes, hot dogs, hand-cut fries, onion rings and buns that are baked fresh daily.
The restaurant's interior has the feel of a diner with a relaxed and casual atmosphere. And although everything is fresh-made, the service is prompt so you can grab a bite to eat and be on your way.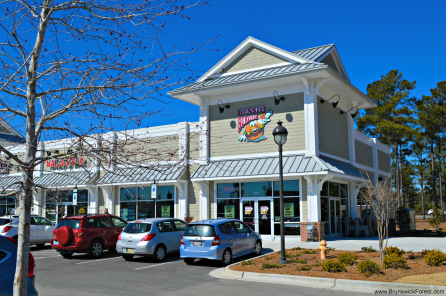 ANOTHER CONVENIENT DINING OPTION
Bessie Burger joins The Villages' other restaurants, Pizzetta's and Port City Java, all of which provide Brunswick Forest residents with dining options right outside their doorstep. Like the rest of the businesses at The Villages, Bessie Burger can be reached via Brunswick Forest's network of walking and biking trails, making your next trip out for lunch not only delicious, but convenient as well!
888.371.2434
www.BrunswickForest.com