Bell Custom Homes Brings Local Family Home for the Holidays
December 15, 2018
ISWebmaster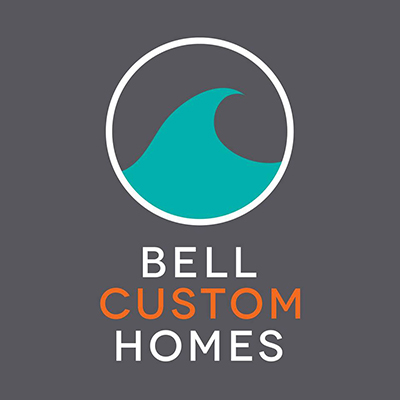 For many years now, Brunswick Forest has been a valued coastal community destination in Southeastern North Carolina.  With our location not far from the water, it's easy to get used to the idea of being coastal by nature. Living in paradise with all the amenities you expect, makes life good.  But as any native will tell you, the weather can keep you on your toes during certain times of the year.  September 2018, Hurricane Florence made landfall in our coastal area and greatly affected the lives of many people.  For one local family, when all seemed lost, one of our favorite builders here at Brunswick Forest answered their call and reminded us what community is all about!
Three months later, many families hit by Florence remained affected by the storm.  One local family was hit particularly hard, losing half of their trailer's roof to the fierce winds that came through the area.  A single mother with three children were forced to live out of the only room that was left, with a tarp covered the half that was missing.  It's a heartbreaking situation for any family to have to be in.  But our dedication to one another, is what makes us strong here in the Brunswick County area.  Whenever our neighbors are in need, there will be those who remind them that they do not have to fight alone.
It was this dedication to community that led Bell Custom Homes, a very respected builder here at Brunswick Forest, to reach out to this local family in need.  And in the true spirit of the giving season, Bell Custom Homes worked closely with many local sources to ensure that this mother and her children had a warm place to live.  Pastor Doug Lain of Wrightsville United Methodist Church and Hope from Helen both conspired with Bell Custom Homes to not only help to remove the family's old trailer, but also to help replace it entirely! The owner of Bell Custom Homes, Cress Bell, has even gone as far as to re-locate the family in need, to a friend's apartment free of rent while their new home is prepared!  But it doesn't stop here, Bell Custom Homes has gone a step further to ensure the new trailer is outfitted with the best in appliances and a functional living space, obtaining the necessary permits to supply it.  Local utility companies such as AC/DC Electric, Milam Plumbing, and Odyssey Heating and Air also went out of their ways to help supply all the necessary features to make a new and comfortable living space!
What started out as a tragedy, has quickly turned into an amazing act of generosity!  With only a week left from moving into their new home, a member of Brunswick Forest's building family has ensured that another local family will truly get to be back on their feet and truly be home for the holidays. Because ultimately, as a community, we are all family. And family looks out for one another.