BEING NEW IN BRUNSWICK FOREST
November 20, 2016
Katie McAlick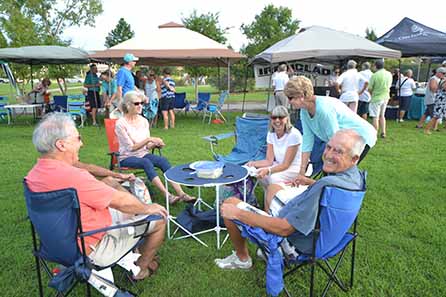 Moving to a whole new area with all new names and faces can be a very overwhelming experience. Luckily, meeting new people and transitioning into the Brunswick Forest community is a breeze! Here are some quick tips to get you connected in Brunswick Forest!
ATTEND A NEW OWNER ORIENTATION
One of the best ways to kick-off the next chapter in your life is by attending a New Owner Orientation at the Fitness and Wellness Center. With one meeting in the spring and another in the fall, take this opportunity to speak with representatives from the Fitness and Wellness Center, Cape Fear National golf course, the Brunswick Forest Sales Team, and the Community Association Management Services (CAMS). These meetings provide you with a wealth of information about Brunswick Forest, plus you have a chance to ask any questions you might have.  This is also a great way to meet other new home owners!
GET CONNECTED
There are plenty of ways to get connected in the Brunswick Forest community! Start by perusing our Community Calendar, click on an event that interests you and sign-up! Next, visit the Fitness and Wellness Center to grab a copy of the group fitness classes or a list of resident-sponsored clubs and activities happening each month! To stay regularly updated on what's happening in and around the community, get connected on the Brunswick Forest blog and social channels. Once you are connected, it's easy being new in Brunswick Forest!
888.371.2434