BEGINNER GOLF TIPS
November 16, 2014
Brunswick Forest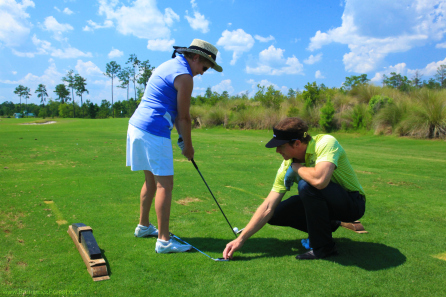 1.SCHEDULE A SET OF LESSONS WITH A PGA PRO
If you are interested in learning golf, the first thing you ought to do is schedule some lessons with a golf professional like Cape Fear National's Adam Clark or Blake Valand. A good professional will teach you fundamentals like using the correct grip so you don't develop bad habits later on. Right now is a great time to take lessons because Cape Fear National is offering a special this month: buy three lessons for $150. Call 910.383.3283 to sign up.
2.DON'T RUSH OUT TO BUY NEW EQUIPMENT
New golfers are naturally excited to take part in the game and often make the mistake of rushing out to buy all new equipment without first learning the fundamentals of the game. "I see this a lot with newer golfers," says Cape Fear National Director of Sales and Marketing Brad Walker. "If you are practicing with fancy equipment but doing the wrong things, you will never get better. Learning the basics is more important than what equipment you are using."
3.CHOOSE THE RIGHT TEE BOX FOR YOU
Don't select to play from a tee box that is beyond your skill level. At Cape Fear National, the tees are color-coded so that you can choose the right one based on your skill level. Green is for beginners and then white for intermediate, blue for advanced and black for the most skilled players. "Playing will be more enjoyable if you play from a more forward tee. You won't get frustrated right off the bat," says Walker.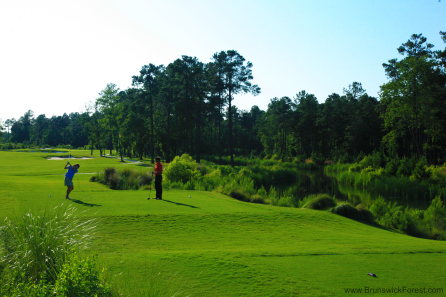 4.MAINTAIN THE PROPER ALIGNMENT
"A good PGA instructor can teach you proper alignment," says Walker. If you are aligned incorrectly, you will have to compensate which will cause problems. Proper alignment ensures that you can make sure the ball goes where you intend it to go.
888.371.2434
www.BrunswickForest.com