BALD HEAD ISLAND, NORTH CAROLINA: A DAY TRIP WORTH TAKING
February 22, 2015
Brunswick Forest
Unique and beautiful, Bald Head Island is one of Southeastern North Carolina's gems and is worth the visit from Brunswick Forest. The community's convenient location is just a short drive away from Southport, North Carolina and the Bald Head Island Ferry, making the island the perfect destination for your next day trip.
LEAVE YOUR CAR BEHIND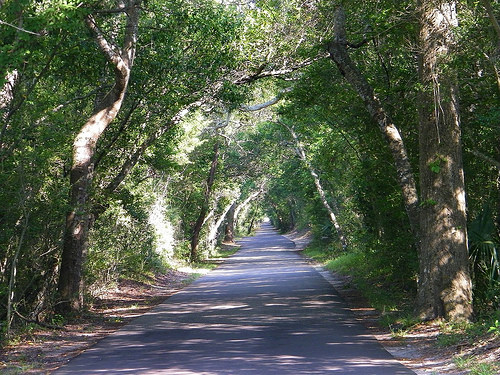 CCBY, author Tim Engleman https://www.flickr.com/people/timengleman/
There are many things that make Bald Head Island unique, not the least of which is the fact that there are no cars allowed on the island. Visitors can reach the island via a ferry and then rent bikes or golf carts to get an up-close and personal tour of the island. Be sure to check out the Bald Head's distinctive vegetation while you are there. The island is the northernmost point at which sabal palms grow naturally in the United States and is home to a number of sub-tropical plant species.
BEAUTIFUL BEACHES IN EVERY DIRECTION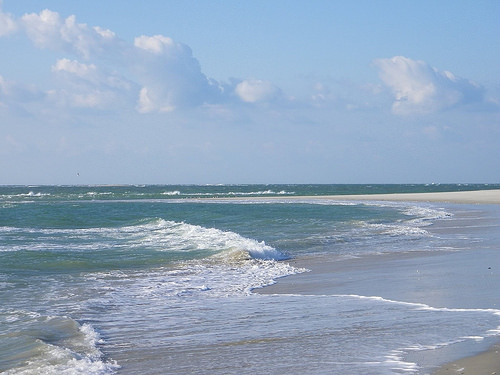 CCBY, author Tim Engleman https://www.flickr.com/people/timengleman/
Bald Head Island's North, South, East and West beaches all have their own unique draw. Depending on what you are looking for, there's a beach for you! The East Beach is best for surfing, while the South Beach's gentle waves are perfect for families with small children. If you are looking for gorgeous views of the ferry or the sunset, don't miss the West Beach or the North Beach. Each of Bald Head Island's beaches can be accessed through multiple public entrance points, making a day out at the beach not only fun, but convenient as well.
OLD BALDY LIGHTHOUSE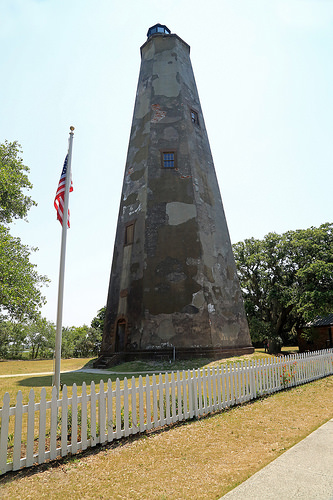 CCBY Author Lee Ruk https://www.flickr.com/people/gardener41/
The Bald Head Island Lighthouse, or "Old Baldy," as it is commonly called, is, at 187 years old, the oldest-standing lighthouse in North America. The lighthouse served as a beacon to light the mouth of the Cape Fear River for sailors until 1935. These days, the lighthouse serves as a museum and tourist attraction. Stop by on your visit to the island and brave the structure's 108 steps to get a breathtaking view from the top!
888.371.2434
www.BrunswickForest.com