Back to the Good Ol' Lumina Daze
August 23, 2019
ISWebmaster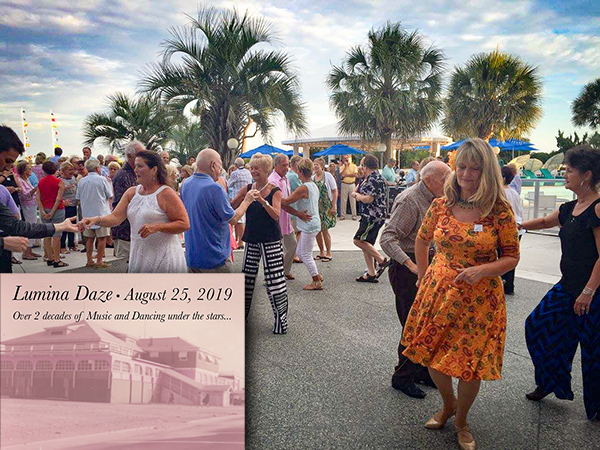 What's New in Your Local Area?
Brunswick Forest is nestled in the heart of Southeastern, coastal Carolina, an area that's steeped in tradition and history. Our Active, master-planned community is exposed to all of the great culture that our local areas has to offer. Art festivals, historical tours, concerts and other events help to educate people about our past. Wrightsville Beach, one of Wilmington's natural attractions has plenty of rich history to explore.
What is Lumina Daze?
One easy way you can experience the past glory of beach life, is through Lumina Daze. Lumina Daze is a special event set to take place at the famous Blockade Runner Beach Resort, on Wrightsville Beach. The Blockade Runner Resort has graced this barrier-island community for over 50 years and remains a popular tourist destination. Lumina Daze will bring the old culture of Wrightsville Beach to life. Back in the days before modern sources of entertainment, the people of Wrightsville Beach placed a big emphasis on shag dancing when it came to having a fun time. One of the buildings that was created to satisfy this desire, was a large pavilion known as "Lumina." This structure was adjacent to the area where the Oceanic Restaurant now sits. The pavilion was an area dedicated to providing locals with changing areas, bowling alleys, a movie screen and a second-floor dance hall. Completed in 1905, Lumina remained a local hot spot until 1973. Lumina Daze is an event that captures that old feeling of dancing in those halls and brings it back for modern crowds to enjoy.
Why You Need to Know
Lumina Daze is an event that can be enjoyed by people, both young and old. Blockade Runner Resort will host an evening of fun that includes music from the Wilmington Big Band, South Hammocks Bluegrass Band and all the classic, beach music favorites by The Imitations. Guests can also partake in a silent art auction that will benefit the Wrightsville Beach History Museum. Auction prizes this year will include all kinds of unique gifts, vacation rentals, beach bikes and dinners too!
Lumina Daze will be held:
August 25th at Blockade Runner, 275 Waynick Boulevard
6pm -9pm
Tickets are $35.00 each pre-sale price, $45.00 the day of the event
As supporters of our local culture, Brunswick Forest encourages you to seize the "daze" ahead and experience the early days of Wrightsville Beach.