AREA THEATERS OFFER LIVE ENTERTAINMENT AND CULTURAL ARTS
July 12, 2015
Brunswick Forest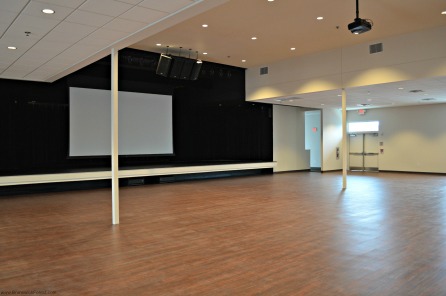 Brunswick Forest is located just minutes from several area theaters that provide residents with opportunities to see live performances of musicals, plays, and comedy shows. As a resident in this award-winning, master-planned community, you will have easy access to arts and culture and great live entertainment.
LELAND CULTURAL ARTS CENTER THEATER
The Town of Leland's brand new Cultural Arts Center has a large, multipurpose room with stage and theater that is used for acting classes as well as live performances. Check the center's website for details about upcoming shows.
RED BARN STUDIO THEATRE
The Thalian Association presents select performances at downtown Wilmington's Red Barn Studio Theatre. The small, 50-seat theater was once run by former Wilmington resident and actress, Linda Lavin, who transferred over stewardship of the theater in 2012 when she moved to live in New York full time. The theater underwent renovations in 2013 and reopened to hold performances for the Thalian Association's children's theater and other community productions.
THALIAN HALL
Historic Thalian Hall offers large-scale productions of plays and musical theater. The venue is more than 150 years old and is well-known as much for its history as it is for its performances. Thalian Hall also shows independent films during the weekdays as part of its Cinematique program.
THEATERNOW'S DINNER THEATER
TheaterNOW is Wilmington's only dinner theater and performing arts complex. The venue offers Sunday brunch, live music and comedy shows in addition to its weekend dinner theater productions.
DEAD CROW COMEDY ROOM
Wilmington's only dedicated comedy club, the Dead Crow Comedy Room, provides live entertainment five evenings a week with Comedy Bingo, open mic night, Improv Wednesday, and weekend shows featuring nationally-touring comedians. In addition to the entertainment, the comedy club also has a complete dinner menu and full bar.
888.371.2434
www.BrunswickForest.com