AREA NON-PROFIT SPOTLIGHT | EQUINE THERAPY AT SPIRIT RANCH
July 31, 2015
Brunswick Forest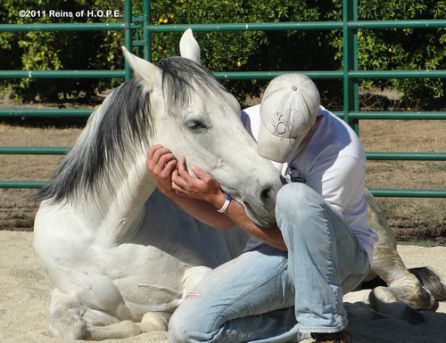 When you relocate to Brunswick Forest, you will find yourself living in one of the most desirable areas of the country with easy access to shopping, dining and nightlife as well as a close proximity to a number of non-profit and charitable organizations that provide residents with volunteer opportunities.
Bolivia's Spirit Ranch is one of these organizations. The ranch offers equine therapy sessions using the Equine Assisted Growth and Learning Association (EAGALA) therapy model to help clients with ground-based activities with horses. Program Director, Maria Hennessey, helps her clients meet their treatment goals through experiential and metaphorical learning. "We like to say that stepping in to the paddock with the horses is like taking the first step in to your new life," says Hennessey.
WHY HORSES?
"Horses are the key element of the therapy," explains Hennessey. In this metaphorical model, the horses are representative of a person in the client's life, or can be a stand-in for an addiction or temptation. During a session with Hennessey and a licensed mental health professional, the clients interact with the horse and the behavior of both parties is observed. "The horse's response can be, on many occasions much clearer than what the human is seeing," explains Hennessey. "Their response is based on their phenomenal ability to read body language. They can read what is going on inside a person much better than we humans can do with each other."
Hennessey has experience working with clients who are struggling with addiction issues, troubled teenagers, and has a particular soft spot for helping returning veterans.
GET INVOLVED
To learn more about Spirit Ranch, volunteer, donate, or inquire about treatment, contact Maria Hennessey at 910.269.4065, maria@spiritranchnc.org or visit www.spiritranchnc.org
888.371.2434
www.BrunswickForest.com