Anytime is Great for Resident Activities
September 8, 2022
ISWebmaster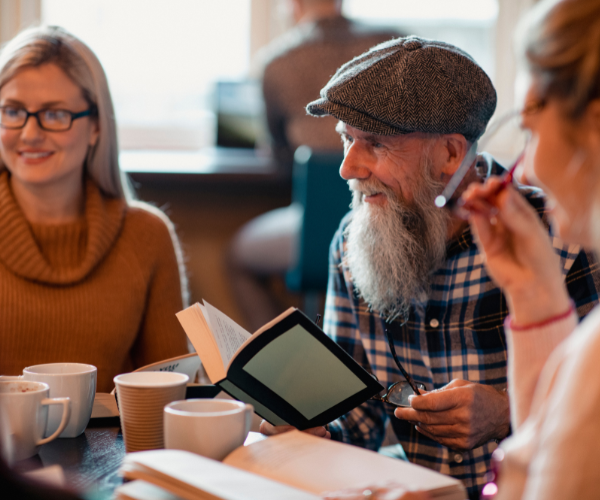 An Ideal Social Environment
Brunswick Forest is all about creating an inclusive environment where everyone feels welcome. Residents should be able to openly share their passions and hobbies with like-minded individuals. Regardless of if you're into fishing, knitting, book reading, or painting, at Brunswick Forest there's a club for that! Any time of year is great to join a resident-sponsored activity
Growing Bonds
Feeling a bond with another person is an important part of how friendships grow. What better way to nurture your own hobbies than to discover a group of people who like the same things you do? Brunswick Forest prides itself on being a community that encourages an active lifestyle. Another important piece of the puzzle is our residents. Many new transplants often end up making lifelong friends because current residents will reach out and invite them to activities or events. Resident-sponsored activities form the bulk of these special connections.
Here are a few great examples of resident-sponsored activities
HOGS in the Forest:
An acronym for "Harley Owners Group," HOGS in the Forest is Brunswick Forest's very own motorcycle enthusiasts' group. Founded by residents Drew and Lynn, the group has grown to over 80 followers strong. The group isn't just limited to Harley Davidson owners either, as anyone with a bike can join! HOGS in the Forest is known for their community involvement, such as hosting charities and performing an annual holiday parade. If you have a motorcycle and have always felt born to ride, give this group a closer look.
Ping Pong:
Also known as Table Tennis, Ping Pong is a sport where two or four players hit a lightweight ball across a table using paddles. The rules and concept are the same as normal tennis, only smaller and more versatile as the tables can be used indoors or outdoors. Ping Pong is a great way to keep active but also caters to players of every skill level. The Ping Pong club here at Brunswick Forest welcomes all residents who are looking to challenge themselves, make new friends, and have fun.
Craft Beer Club:
All lovers of the brew, this is the resident-sponsored activity for you! As the greater Wilmington area has become a Mecca for craft beer in the Southeast, there will be plenty to talk about with this resident-sponsored activity. Here, residents get together to share beers they've tried, heard about, or activity with any of the local breweries nearby. Whether you're a fan of light beer, dark beer, domestic craft, or imports, this is the place where you can share your passion with fellow residents.
Forest Quilters:
The art of quilting is one of great patience, but with an amazing reward once a project is completed. Quilting can vary from functional fabric joinery to highly elaborate keepsakes. This old tradition is kept alive in the Forest Quilters group here at Brunswick Forest. Have you been working on a private piece, want to share needling techniques, or looking to engage in group projects? The Forest Quilters is the resident-sponsored activity for you.

Here are a few more activities you can engage in year-round at Brunswick Forest:
Mahjong
Caregivers Group
Bunco
Bible Study
Line Dancing
Fishing
Bridge
Get Out and Get Active
Regardless of what time of year it may be, it's always a great time to be active with your fellow neighbors at Brunswick Forest. It's a big part of what drives our community to be one of the best you can find in the Southeast. See the Fitness and Wellness Center for more details on what resident-sponsored activities are available. Or contact us at 833-497-1001.