ANOTHER STUNNINGLY SUCCESSFUL APRIL SALES EVENT WEEKEND FOR BRUNSWICK FOREST
April 29, 2016
Brunswick Forest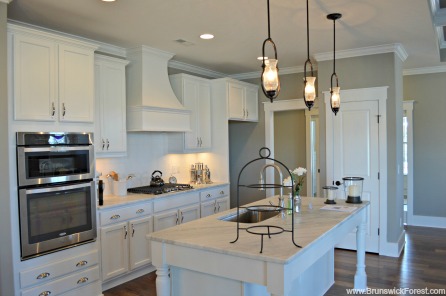 Brunswick Forest's first sales event of the year was held this past weekend —Splendor in Spring It was a huge success with 20 homes and home sites sold. Ninety couples from all over the United States visited the community for three days and two nights of fun and festivities.
PARADE OF HOMES
Coinciding with the Splendor in Spring Sales Event Weekend was the Wilmington Cape Fear Home Builder's Association's Parade of Homes. Sixteen homes were featured in Brunswick Forest, including the Annabelle, the Mango Bay, the Portsmith and the Cate Greene.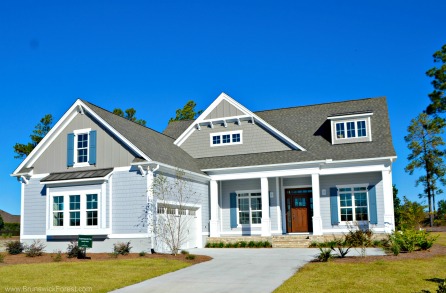 PASSPORT TO BRUNSWICK FOREST
Guests who were visiting Brunswick Forest as part of the community's Discovery Package were treated to activities held at seven different locations throughout the community, including a special al fresco lunch at the Fitness and Wellness Center, garden vignette display at Cypress Pointe, interior design pointers at the McKinley model home in Park Landing, Caribbean cocktails at the Carot Bay in The Leewards at Shelmore, a demonstration on how to grow a windowsill herb garden at the Charleston model in The Woodlands at Meadow Park, a smoothie station at Tennyson Village and freshly-baked cookies at the Devin model in Parkway Crossing.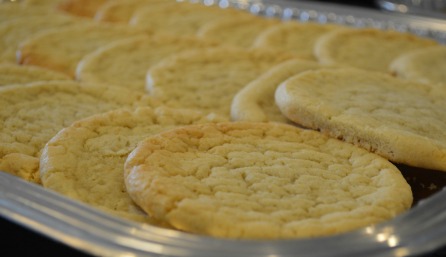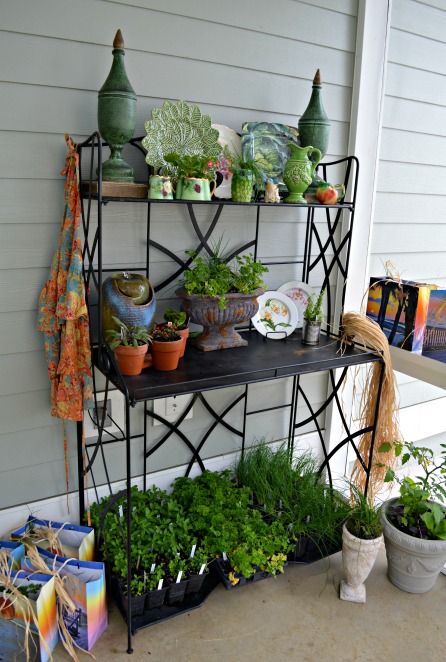 DOWNTOWN WILMINGTON COCKTAIL RECEPTION
Friday evening, guests enjoyed a casual cocktail reception at The Atrium in downtown Wilmington with passed hors d'oeuvres, jazz music, dinner and drinks.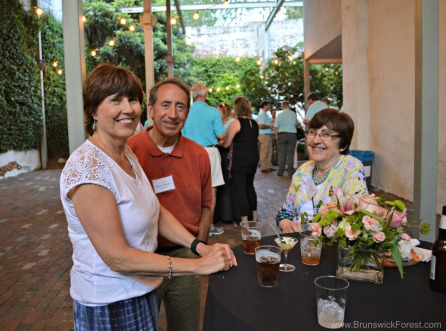 GARDEN PARTY AT CAPE FEAR NATIONAL
On Saturday, after a day of touring the community and the surrounding area, visiting guests were treated to a very special garden party at the clubhouse at Cape Fear National. L Shape Lot provided the musical entertainment under a beautiful tent overlooking the golf course while guests dined on spring-time fare and enjoyed Southern-style cocktails.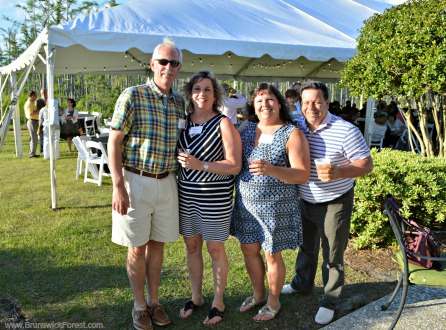 Want to join in on all the fun at our next sales event weekend? Click here to learn more about our Sailing in to Summer event weekend or call us at 888.371.2434!
888.371.2434
www.BrunswickForest.com